Our leadership programs invest in veterans nationwide to create stronger communities. Through our programs, you'll join a team of the most compassionate, driven and welcoming people you've ever known. You'll be challenged to learn new skills, apply those skills in your life, and join a network of like-minded veterans spanning from coast to coast.
Find the right program for you
We offer three leadership programs to help you become the leader you want to be. Everyone can serve. All of our programs connect you to other veterans and provide opportunities to show what veteran leadership looks like in your community. Learn more about each of them, and how to apply, below.
SERVICE LEADERSHIP CORPS
Learn More
Once you finish the Service Leadership Corps, you will be ready to join a veteran-led volunteer movement to drive change in your own community.
WOMEN VETERANS LEADERSHIP PROGRAM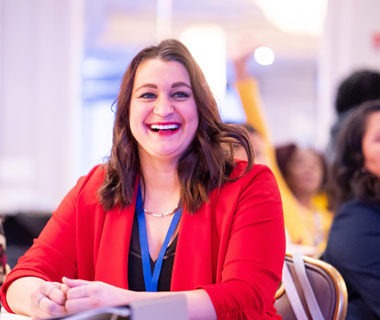 Learn More
The Women Veterans Leadership Program harnesses your strengths and builds your skills so you are ready to lead as a changemaker in your community.
MASS DEPLOYMENTS
Learn More
You'll mobilize alongside hundreds of veterans, local partners and volunteers in a single city for a week of high-octane service, professional development and visible community impact.
Our programs change lives and communities
Through our leadership programs, our veterans are creating real, tangible, and long-lasting community impact. We are deeply committed to investing in both the veterans and cities we serve. To date, we've activated over 50,000 volunteers across more than 40 cities and counting. Our veterans have led service projects with hundreds of local community organizations and contributed over 400,000 hours of service to transform communities—and the lives of their fellow veterans.
Completed one of our programs? Continue to serve with us: