Institutional Giving
There are many ways for corporations, corporate foundations and private foundations to partner with The Mission Continues. We hope you will join us as we empower veterans through service and leadership opportunities in under-resourced communities across the country!
If [The Mission Continues] isn't best in class and an example in thrive, I don't know what is.
MEG HARRELL, CHIEF PROGRAM OFFICER BOB WOODRUFF FOUNDATION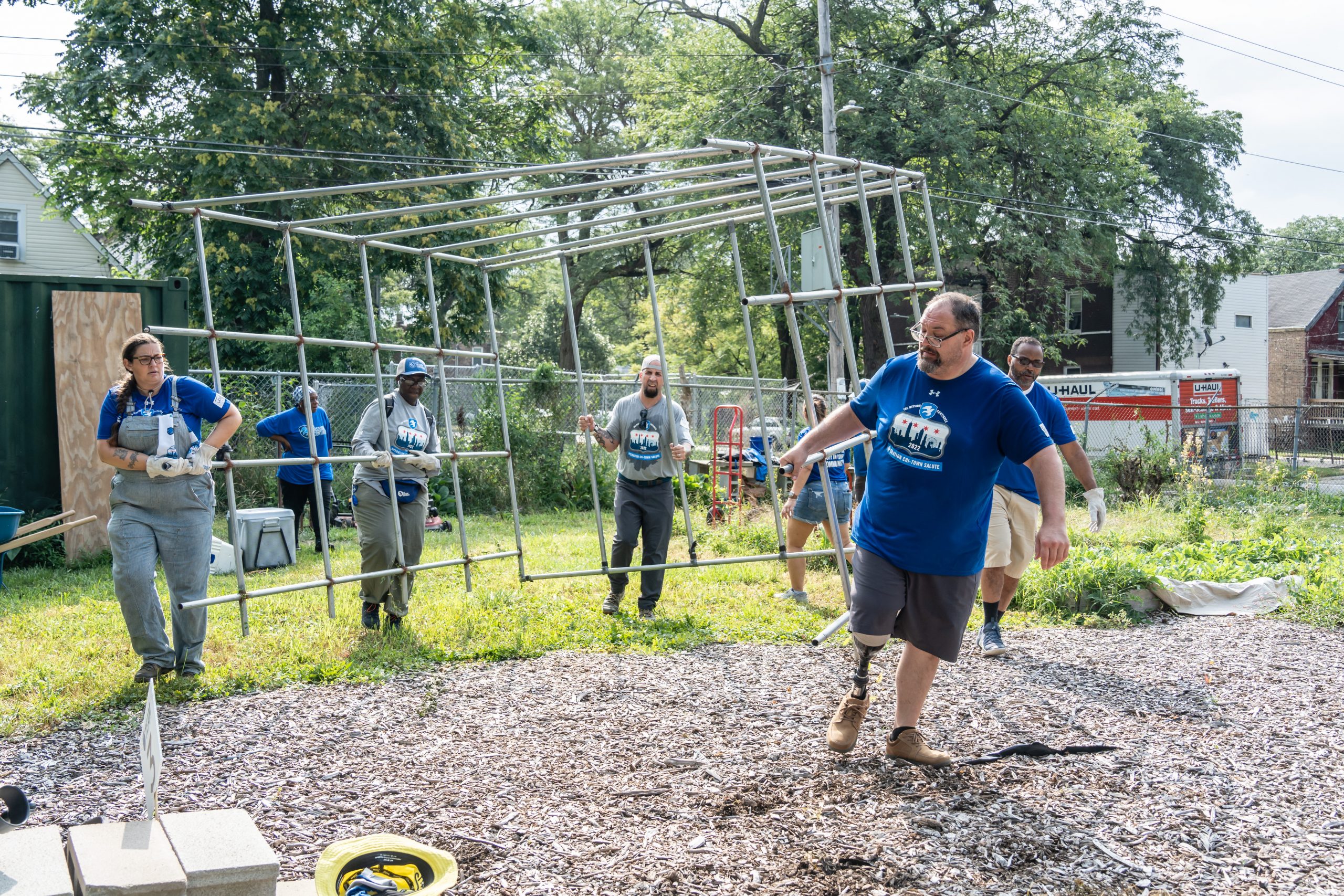 Fuel our Mission
By providing general operating support, your donation will help us to innovate, advocate for our participants and the communities they serve, and grow our work, both nationally and on the ground in more than 40 cities.
Fund a Program
As a sponsor for the Service Leadership Corps, Mass Deployment or Women Veterans Leadership Program, your donation will support veterans from across the country as they participate in impactful programming designed to strengthen and empower them as community leaders.
Support our Service Platoons
Service platoons are the heart of our work. A donation in support of service platoon operations enhances our veteran Platoon Leaders' ability to create tangible and lasting impact in under-resourced communities alongside thousands of volunteers each year.
Cause Marketing
Cause marketing campaigns make it easy for consumers to support a cause they're passionate about while raising awareness and helping The Mission Continues.
Are You Ready to Partner With Us?
Learn how your company can empower veterans with us