WHY WE CONTINUE THE MISSION
For more than a decade, The Mission Continues has provided veterans the opportunity for personal growth, connectedness and community impact. We know the experience of serving in the military forges deep bonds that endure for life. Ask any veteran what they miss about serving in the military and you are likely to hear about the camaraderie and feeling of a shared purpose. We tap into this unique dynamic and empower veterans with a new mission and the chance to build new bonds—with veterans as well as community members—as they continue their service, together. 
Through our programs, veterans can come together to do what drew them to military service in the first place: making a difference and helping others. Through this unique model, veterans become leaders and build new skills and networks that help them successfully reintegrate to life after the military—while making long-term, visible transformations in communities. 
The impact of our work is clearer than ever. Lives are changed as veterans discover new possibilities as leaders driving community change. Working shoulder to shoulder in communities across the nation, veterans connect with each other, gain powerful networks and leadership skills, and renew their commitment to service. In the process, communities grow stronger and more resilient. 
If you are ready to join us and make an impact, read more about volunteering here. 
Our Impact By The Numbers
93,600
Volunteers activated in service
65
Service Platoons nationwide
8,650
Service projects completed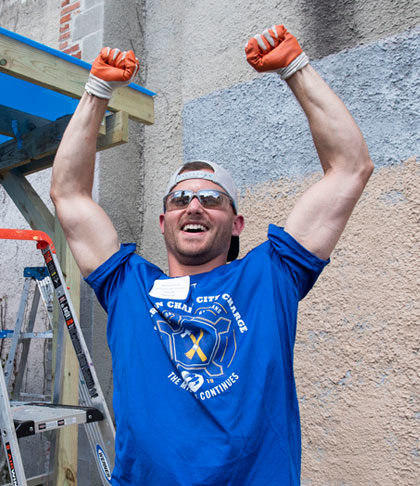 I feel more connected to the city, my team, and even our country. I also have a greater understanding of my own strengths and how I might leverage my capabilities to continue serving in making a difference around my own community!
Matt Basista, Veteran Volunteer