What is the Alumni Network?
Once you've completed one of our programs—from leading a Service Platoon to participating in a Mass Deployment, and everything in between, there's still an opportunity for you to serve and connect with other veterans.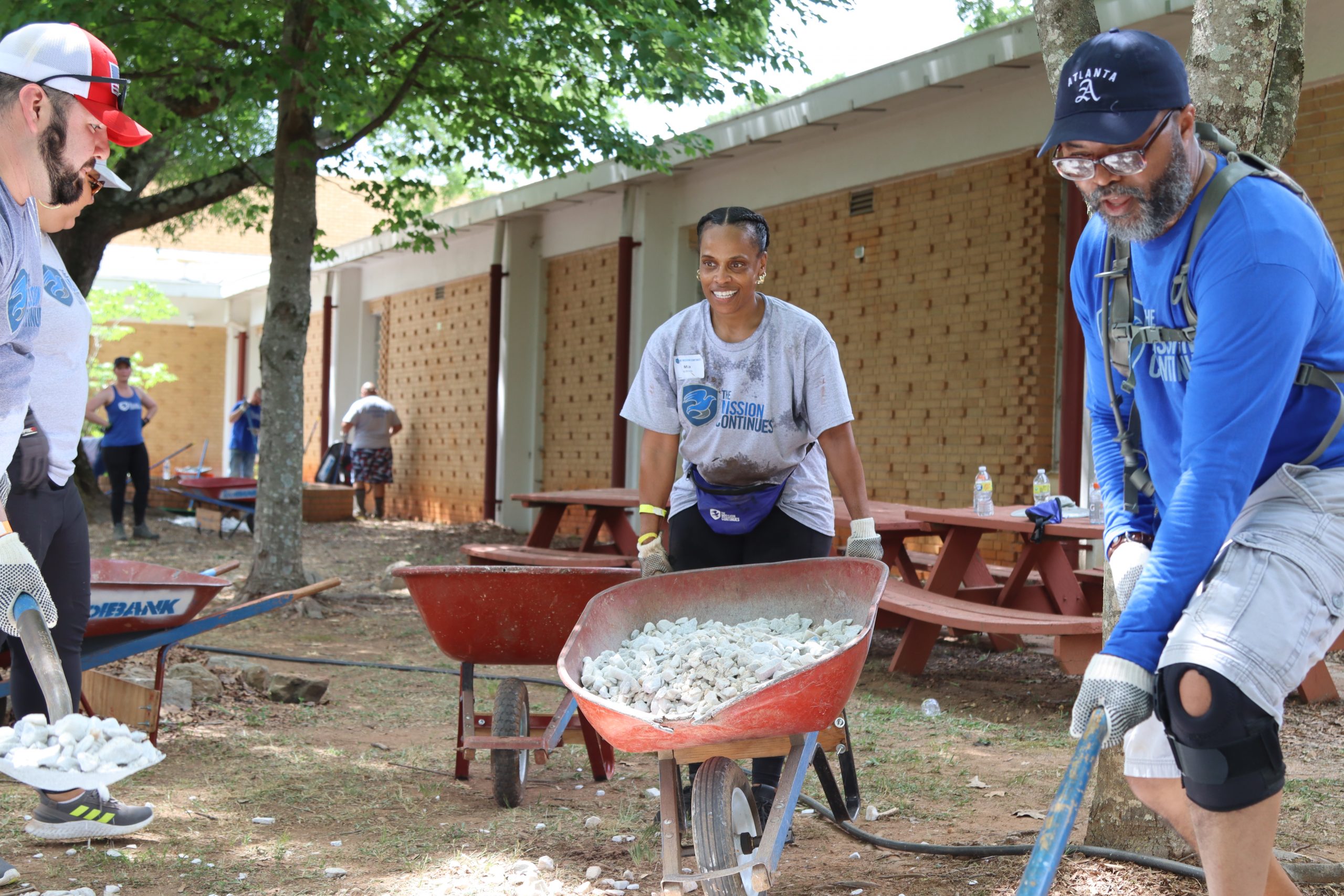 Continue to serve alongside other alumni
Join your fellow Alumni in our Facebook Group, or attend our frequent Town Halls and programming! We have events and gatherings throughout the year (virtually, and/or in person when able too) so join us to connect and learn.
We're always on the lookout for alumni ready to share, and we've launched the Alumni Speaker Series to share that expertise in our network with the wider world!
Watch some of the Alumni Speaker Series:
Kenric Lynn (Fellow, C15) gives 5 Tips to Help You Lead Through Adversity
Practicing Mindfulness with Allison Sage (SLC C1, WVLS 19)
Do you want to help organize an Alumni Social Convening in your area? Are you great at social media and want to help manage the Alumni Facebook Group? Or perhaps you have great resources for the greater veteran community that you want to share via a blog post or a webinar? Please let us know here.
If you are interested in being featured during our Alumni Spotlight or would like to nominate another Alumni, we'd love to hear it. We welcome stories ranging from personal successes to interesting resources available for other veterans. Head here to fill out the form!
Have another idea of how you can get involved? Send a note to T'Liza Kiel, Director of Alumni Engagement at tkiel@missioncontinues.org.
TMC Alumni Staff
T'Liza Kiel
Director, Alumni Engagement

Contact: tkiel@missioncontinues.org
Listen to the episodes from our podcast, Boots On The Ground, featuring various alumni and platoon leaders
Read what other Alumni are up to:
Join the Alumni Giving Circle
Join other philanthropic, service-minded alumni helping empower the next wave of veteran service.