Serve again—in your community
Service Platoons are your opportunity to engage and connect with veterans and community members while generating community impact in a real and tangible way. Led by veteran volunteer platoon leaders, each platoon works with dedicated community partners and volunteers  to provide the manpower and support that they need to help them do their work more effectively.
Our service platoons are known for their power-packed service projects. Each service platoon holds projects that are aligned with the needs of their community partner. On any given project day, a platoon could be completing activities such as building planters for a community garden, painting a mural on the side of a school, or laying down new sod for a park. 
But that's not all: service platoons also gather together for social events and support other local organization events, and many of our events are kid-friendly. Everyone is invited to serve, regardless of veteran status: a service platoon is for you if you have a passion for service.
How Platoons Work
The core of our service platoons are the members—you're on the front line of change in your community, and membership is open to all. If you want to make a larger contribution, join the Leadership Team. They're logisticians, event planners, communications experts and veteran resource coordinators, supporting the platoon leader and the platoon at large. And finally, if you've got an intense passion for service and entrepreneurial spirit, you might want to consider becoming a leader of one of our platoons after a stint in our Service Leadership Corps.
We currently have service platoons in more than 40 cities across the country that are having events at least once a month. With COVID-19, some of those events might be virtual and some might be in-person, but there's still folks serving in whatever form it may take.
This program is powered in part by Wounded Warrior Project® to honor and empower post-9/11 injured service members, veterans, and their families.
Serving during COVID-19
We understand the challenges presented with COVID-19 and have committed to seven steps that will ensure safe service projects.
Touchless Online Registration: We will require all volunteers to complete a registration online or on their phones to minimize the need to queue up or to interact with registration staffers.
Limiting Capacity: In accordance with local guidelines for in-person gatherings, we will cap registration to limit crowding and enforce physical distancing.
Personal Protective Equipment: All participants will be asked to bring personal face coverings and gloves. We will supply those items where we are able.
Physical Distancing: All service opportunities will be held at sites that allow for physical distancing. We will keep family units together, and ensure that solo volunteers are provided ample space—no less than 6' apart—to serve alongside others.
Clean Tools: We are cleaning and sanitizing our tools before and after each use.
Hygiene Stations: All project sites will have identified stations for handwashing and/or available hand sanitizer to accommodate volunteers.
Safety Officers: All Mission Continues projects will have dedicated safety representatives to ensure volunteers have the equipment they need, and that physical distance and PPE guidelines are being followed
The Service Platoon Program is supported by:
National Partners
Presenting Partners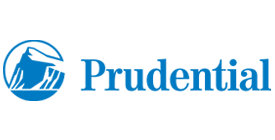 Supporting Partners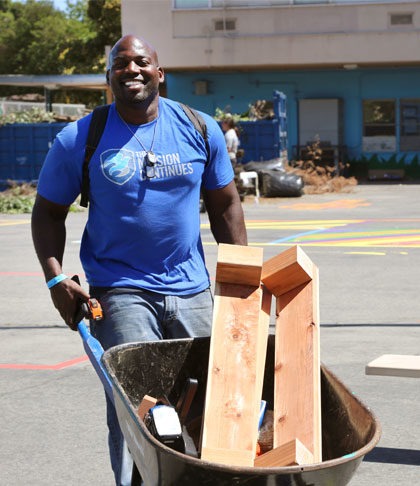 Support our Work in Communities Across the Country
Your donation goes a long way into ensuring that veterans are able to connect with others and make an impact in their home communities.