The Women Veterans Leadership Program changes the narrative on what it means to be a woman veteran by leveraging their leadership skills and authentic selves to become change-makers, all while enhancing their personal and professional networks. By the end of this one-of-a-kind program, cohort members will have made lifelong friends and lasting connections with other women veterans. Everyone will feel empowered to lead the charge for gender equality in their communities.
Cohort 3 | Summer 2021
Applications for Cohort 3 will open on April 28, 2021. Open Houses will be held May 11, 13, 18 & 20, 2021.
Orientation

VIRTUAL

Required to attend either June 15th or June 17th.

July 14-16

VIRTUAL

Session One

September 22-24

VIRTUAL

Session Two

December 8-10

VIRTUAL

Session Three
Unlock your potential
Our experiences and research highlights a growing chasm between the potential for women veterans to lead and succeed in life after service, and the reality of our lived-experiences. Women veterans are asked to confront systemic challenges with communication, loss of identity, confidence and self care, all of which make their journey to leadership roles more difficult.
Featured in the January 2021 issue of  G.I. JOBS Magazine, The Mission Continues' Women Veterans Leadership Program tackles these challenges, so that women veterans build a movement to pursue equality of all women.
Our communities need the unique leadership traits that women veterans bring to a challenge. Through the virtual workshops and self-paced curriculum, you will hone your leadership through training and coursework that strengthens your self-confidence, ability to build a coalition of allies, understanding and ability to leverage your story, and more.

The program is individualized, but you will have opportunities to engage a nationwide network of women leaders and The Mission Continues staff throughout the five-months of the program and beyond. Once you complete the program, you'll join a growing alumni network, and be eligible for additional mentorship and leadership opportunities to help grow a veteran-led movement of service.
PROGRAM BENEFITS
Leadership skills training

Networking and building community among other women veterans 

Learn to advocate for yourself and other women

Discover an avenue to serve a (non-veteran) community

Empower women in under-resourced communities
BUILDING SKILLS FOR EFFECTIVE LEADERSHIP
Effective communication and storytelling

Networking

Resiliency

Mentorship

Self-care

Self-confidence

Self-awareness
WHO SHOULD APPLY
You are a self-identifying woman with military service under your belt, motivated to become a leader, and are ready to take on a new challenge.
This program is best suited for women veterans in their early or mid-career.
Able to commit to approximately 3-5 hours per week over five months, including

three 3-day virtual conference-style sessions

.

Comfortable actively engaging in a virtual learning environment.
COSTS
Program:

Free of cost. This is an investment in you and your leadership, courtesy of The Mission Continues' community of donors.
QUESTIONS
For additional questions regarding the program beyond our FAQ, contact Lauren Gilmartin, Manager of the Women Veterans Leadership Program, at lgilmartin@missioncontinues.org
To sponsor the Women Veterans Leadership Program, contact Corporate Partnerships Manager, Kat Cheshire at kcheshire@missioncontinues.org.
ELIGIBILITY REQUIREMENTS
Self-identify as a woman

U.S. military veteran or currently serving in the National Guard or Reserves

U.S. resident who currently resides in one of the 56 cities we serve

Completed one year of military service with a Character of Service above a "Dishonorable Discharge"

Veterans from all eras and branches of service are welcome

Must provide a copy of your DD-214 or NGB-22 with your application

May not be a current or upcoming platoon leader, due to the competing time commitments required for both.

Women Veterans Leadership Summit and/or Service Leadership Corps alumnae are eligible to apply. However, this is an introductory program that assumes no previous leadership training with us. Therefore, it will be most beneficial to women who have not previously attended the Women Veterans Leadership Summit and/or Service Leadership Corps.
SELECTION CRITERIA
Candidates will be selected based on your ability to work in a team and a desire for serving a non-veteran community. In general, the categories include:
Learning and Leadership Growth:

Candidates are motivated to grow in leadership through learning and skill development. Ultimately, candidates desire to be prepared for a leadership role and equipped with the tools to advocate for themselves and other women.

Commitment to Service:

Candidates exhibit a passion for service to their community, primarily impacting non-veteran individuals.

Teamwork:

Candidates must exhibit a basic or greater ability to work effectively within teams and collaborate with diverse sets of individuals.

Readiness:

Candidates meet the minimum eligibility requirements. They are at a point in their life and career to fully utilize this program and have no other circumstances that may negatively impact their full participation.

Access to Technology:

You will need access to a computer with a video camera and reliable internet connection for video meetings, virtual learning, and email communication.
THE COMMITMENT
Five-month program with three mandatory, 3-day full cohort conference-style gatherings via Zoom.

Able to commit to approximately

3-5

hours per week for virtual content and project-based work
PROGRAM GOALS
We have three primary goals for any woman participating in the Women's Veteran Leadership Program:
We want to provide you with the knowledge, mindsets, skills and resources you need so that when you graduate from this program you will proudly identify as a woman veteran and leader
We hope that you'll graduate from this program ready and willing to raise the voice and serve as an ally for other women in leadership attainment
And lastly, we hope you'll take the knowledge, skills and experience to make a difference in your community.
CORE COMPETENCIES / HOW WE'LL GET THERE
Pathways to authentic leadership: Women veterans will explore their values and determine their own unique path to leadership, as well as develop the knowledge, skills and resources along the way to achieve that path
Exploring identity: Program members will explore and foster their authentic identities and find strength in the unique skills, experiences and perspectives they bring to the table as women veterans
Cultural competence: Program members will work to understand their own biases and develop skills to break down those biases so they can effectively build trusting, respectful relationships with diverse groups
Effective communication: Women veterans will identify their individual communication patterns and develop practical knowledge, mindsets, skills and techniques to increase their effectiveness and assertiveness that they can translate to both their personal and professional roles
Self-care and resilience: Women will evaluate current self-care practices, develop an understanding around unique stress triggers and responses, and implement solutions to managing their own self-care in order to effectively lead and care for others
Networking and mentorship: Program members will develop strong connections with the women in their cohort, as well as learn the practical skills they need to develop purposeful connections to strengthen their networks
Service: Women veterans will be connected to their local Mission Continues Service Platoons in order to lead and generate impact in their individual communities
Storytelling: Program members will explore the power of storytelling and leadership. They will use the Storytelling Project Model to examine and embrace their own identity as a woman veteran through different story types while also learning how to develop and use their story to inspire action and change.
LEARNING APPROACH
Various learning modalities grounded in best practices in adult learning theory are utilized to deliver the WVLP curriculum to program members.
LearnUpon: An online learning management system where participants engage in self-paced learning, connect with other program members and their program advisor.
Group work: Program members will also work collaboratively to learn and apply skills and knowledge of the curriculum in group work assignments as well as larger facilitated group discussions throughout the program.
WHO IS ELIGIBLE TO APPLY FOR THE WOMEN VETERANS LEADERSHIP PROGRAM?
The Women Veterans Leadership Program is open to U.S. veterans, Guardsmen, and Reservists from all branches and generations of service. Applicants must identify as a woman, reside in one of our 56 cities, have completed one year of military service and have a Character of Service above a "Dishonorable Discharge."
I WAS DISCHARGED BEFORE SEPTEMBER 11, 2001. AM I ELIGIBLE?
Yes, veterans of all eras are eligible to apply.
I RECEIVED A GENERAL DISCHARGE "UNDER HONORABLE CONDITIONS," AM I ELIGIBLE TO APPLY FOR THE PROGRAM?
Yes. However, we will request additional information as to the circumstances surrounding your discharge for further consideration.
I AM GETTING OUT OF THE MILITARY SOON. CAN I APPLY NOW AND START SERVING AFTER MY DISCHARGE?
Yes. If you are on active duty and intend to start the program after you're discharged from active duty then you can start your application now. All WLVP participants must be retired or separated, on IRR, or in the Guard or Reserves only.
CAN ACTIVE SERVICE PLATOON LEADERS APPLY FOR THE WOMEN VETERANS LEADERSHIP PROGRAM?
Due to the competing time commitments for both programs, applicants may not be a current or upcoming platoon leader.
HOW DO I APPLY FOR THE WOMEN VETERANS LEADERSHIP PROGRAM?
Interested applicants can apply on our website during the application period. Between enrollment periods, you can sign up to receive updates about the next admissions cycle.
I can't say enough how GRATEFUL and beyond BLESSED that I was selected to be apart of this program. I am appreciative of each and everyone who has made it possible for myself and all the women veterans from across the world come together! I NEEDED this RIGHT NOW in my life! I have sat back long enough on the sides and it's time to go FULL FLEDGE in my role as a TRUE and AUTHENTIC LEADER for the WORLD to hear and know my story as they will be inspired to write their own. Thank you to ALL of the women in the cohort who have accepted me as I am and ALL OF MY ENERGY!!!
Jamicka Edwards, U.S. Army Veteran, WVLP Cohort 1 Alumna
Raising Our Voices: Stories from Women Veterans
Support women veterans' leadership development
Our work can't continue without the support of people like you—donate to help our continuing work inspiring women veterans leaders.
What will you get out of the Program?
Womens Leadership is supported by
Presenting Sponsor
Bronze Sponsors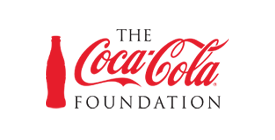 With Support From
Interested in supporting women veterans' development?