GET INVOLVED NEAR
Type in a ZIP Code, or City and State
Events

Every day in the military, your life has meaning; it has purpose. And when you separate from the military, that's the challenge. And for me, not knowing how to communicate I was missing a sense of purpose left me feeling empty and I had a void that I didn't know how to feel. And that's when I found The Mission Continues, and it offered me a platform to feel that sense of purpose again.
Derek Auguste, The Mission Continues Alumni
When I retired in 2014, I didn't have a place to go, I was lost for many years. The Mission Continues has actually saved my life because I was in a very dark place.
Elizabeth Martinez-Gonzalez, The Mission Continues Platoon Leader, Puerto Rico
---
Make a Donation
If you want to support our veterans, service projects, and the leadership opportunities we give, click below to make a donation amount of your choice.
---
Follow Us on Social
We are always updating our community about new opportunities with our leadership programs and service projects. Follow us @missioncontinues on Facebook, as well as on Instagram, LinkedIn, Twitter, YouTube, and Tik Tok.
---
Learn About Our Impact
We continue our mission all year round with various types of service projects, impacting our communities and the veterans who continue to serve.
Mental Health Awareness Month Highlights
See our impact through photos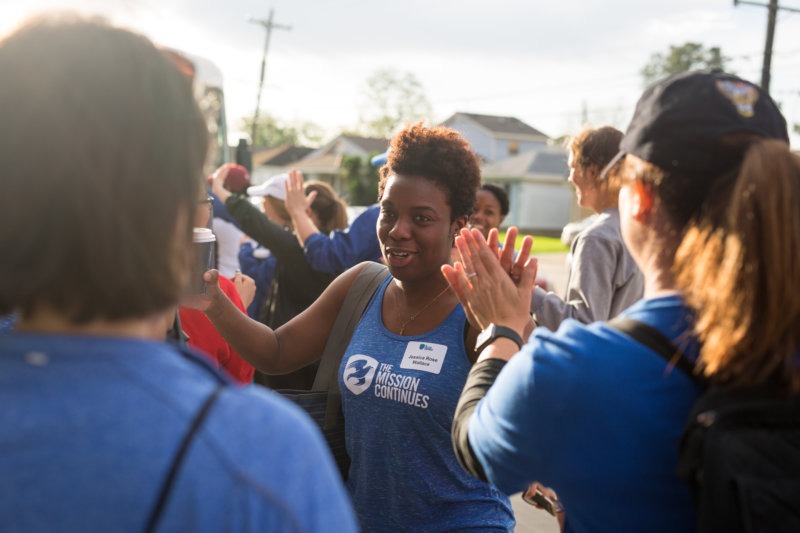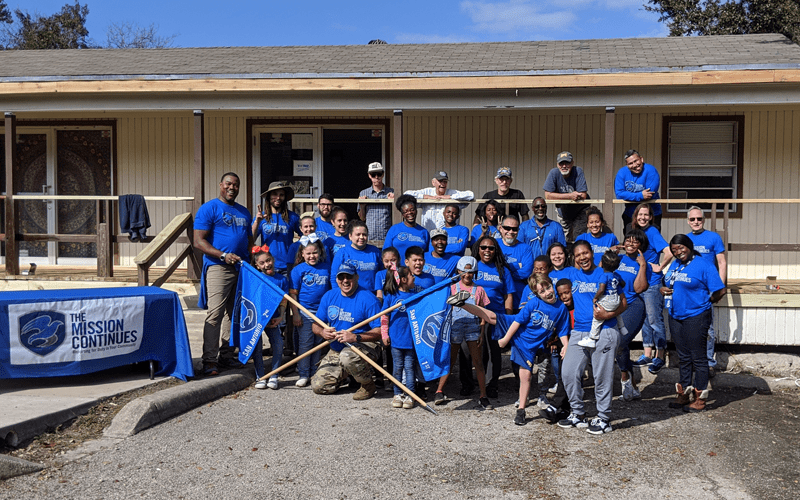 Mental Health Awareness Month Highlights
See our impact through photos
Mental Health Awarenesss Impact Stories