Event Overview
The Maria Saucedo Scholastic Academy will have their annual 5k Run/Walk and Chicago's The Mission Continues 2nd Platoon need your support. Let's work together to eliminate health-related barriers to education while promoting health and wellness for all students through Health Leadership, Health Instruction, Healthy Environments, and Health Services. In collaboration with the community, the goal of the Winter 5K is to promote equitable and sustainable access to wellness events, ongoing family engagement and investment in physical health, and the ability to finance the Wellness Committee efforts into next year. To meet our goal, we need your help!
Who's Invited
Kids (under 13);Teens;Adults (18+)
Event Contact: Rogelio Villa
rvilla@missioncontinues.org
+17736037664
Impact Stories from the Field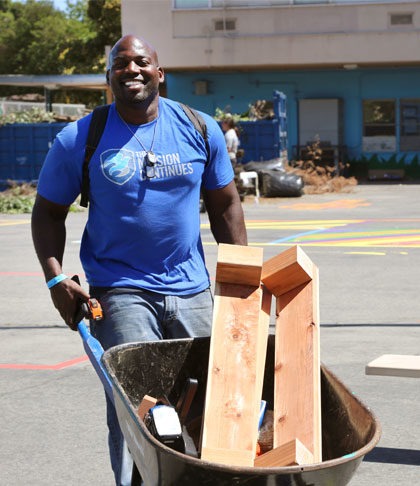 Support our Work in Communities Across the Country
Your donation goes a long way into ensuring that veterans are able to connect with others and make an impact in their home communities.