The Mission Continues Chicago Platoons support families and youth in underserved neighborhoods in Chicago. Through service, Veterans gain a greater sense of community and peace. Join Operation Little Village, Operation Safe Harvest, or become a Platoon Member.
Contact Nestor Zavala, Platoon Leader, nzavala@missioncontinues.org
Contact Rogelio Villa Platoon Leader, rvilla@missioncontinues.org
This platoon is sponsored in part by Tullman Community Ventures, In Honor of Nathan Rimpf.
Not ready to join?
Get Platoon Updates
Impact Stories from the Field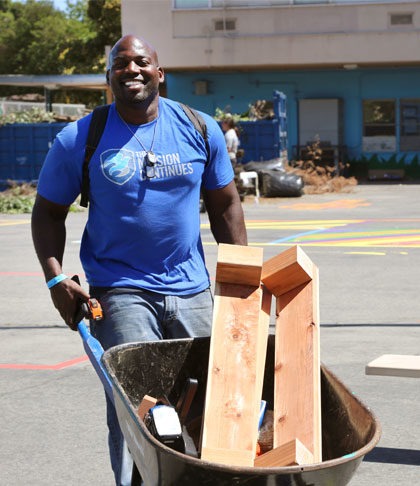 Support our Work in Communities Across the Country
Your donation goes a long way into ensuring that veterans are able to connect with others and make an impact in their home communities.