Event Overview
HBO, Army Week Association, and The Mission Continues would like you to join us for a special event – Thursday Jan 26th 6-7 Welcome Reception 7-745 Guest Speaker Special Forces Green Beret Former Captain Francis Racioppi 8-9 -Documentary Screening "Only the Dead See the End of War" Journalist Michael Ware and 2 time Oscar winning director Bill Guttentag examine the moral consequences of war through Ware's searing account of his own experiences reporting in Iraq. A harrowing and graphic account from both sides of the war zone, as well as an illuminating window into the origins of a modern terrorist organization, the film is told through visceral hand held video footage culled from hundreds of hours that Ware shot while reporting over the course of the war. Our guest speaker, Former Captain Francis Racioppi, spent 13 years in the Army serving as both a Special Forces Green Beret and an Army Ranger. He will share his experiences and lessons learned through numerous deployments to Iraq and Africa about the critical importance of preparation and execution to successful operations.
Parking Information
There are Paid Parking Garages around the area at your own expense. Public Transportation highly recommended.
Inclement Weather
Rain or shine. Event is indoors.
Event Contact: Aroch Bolanos
mrbolan01@gmail.com
(201) 850-3925
Impact Stories from the Field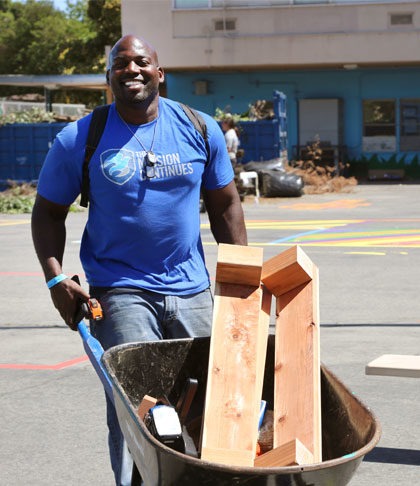 Support our Work in Communities Across the Country
Your donation goes a long way into ensuring that veterans are able to connect with others and make an impact in their home communities.