Over the past 4 years, The Newark Platoon has worked with urban agriculture non-profits and local schools but have struggled to find a sustainable long-term partner. Fortunately, we were connected to the Boys and Girls Club of Newark located in Central Ward. This block is known as the "Campus." This campus contains the Boys and Girls Club of Newark, Miller/Spencer School, Jesse Allen Park, and Grace West Houses. This group of collaborators calls themselves "The Friends of Jesse Allen Park." This friends group wants to change the neighborhood in a positive way through place-making and everyone feels that the perception of Central Ward can change as long as community members take ownership of their neighborhood. The Friends of Jesse Allen Park and the Newark Platoon are working together to re-imagine and reinvent the public spaces around the Campus to strengthen connection between the people and places they share to support an evolution of what the community is known for.
Not ready to join?
Get Platoon Updates
Impact Stories from the Field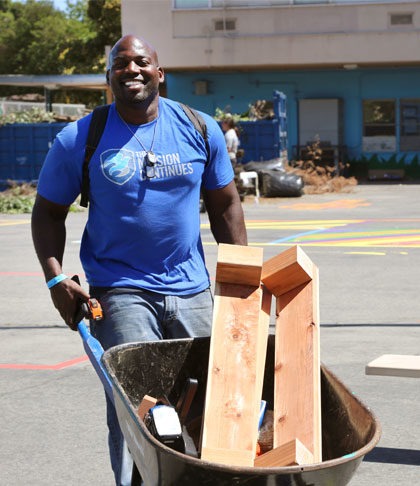 Support our Work in Communities Across the Country
Your donation goes a long way into ensuring that veterans are able to connect with others and make an impact in their home communities.