The Mission Continues Washington DC Service Platoon supports DC schools through a variety of community service projects to include - but not limited to - area beautification, improvements to recreation and learning spaces, community gardens, and mentorship through positive action. The DC Service Platoon also partners with the National Parks Service and National Parks Conservation Association (NPCA) throughout the District of Columbia. Our goal is to tackle deferred maintenance and improve visibility and accessibility of the parks for veterans, military families and local residents.
Operations
Operations
Each service platoon's operation is ongoing, and unique to the platoon and that community's specific challenges. Platoons collaborate with local nonprofits, civic organizations and businesses to ensure community support and engagement.
Interested in helping to lead the Platoon?
Become a Platoon Leader
Operation DC Kids
Operation Partner:
Community Services Foundation - DC
Operation National Parks DC
Operation Partner:
National Capital Parks East
Not ready to join?
Get Platoon Updates
Platoon Partners
Platoon Partners
Our platoons thrive based on contributions from corporations, foundations, and more. Want to help fund the service platoon program?
Impact Stories from the Field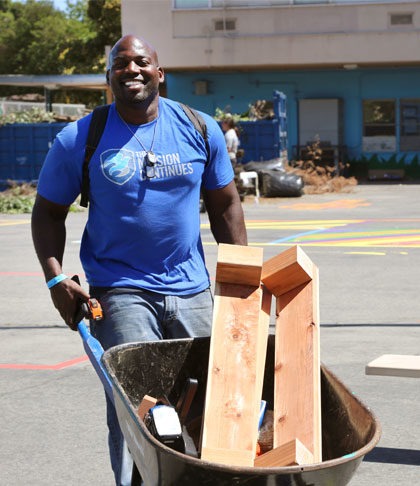 Support our Work in Communities Across the Country
Your donation goes a long way into ensuring that veterans are able to connect with others and make an impact in their home communities.