Twin Cities 1st Platoon has focused its efforts on supporting local non-profits as they have seen an increased demand for veteran housing and employment services. The Minnesota Assistance Council for Veterans (MAC-V) is one of these organizations, operating over a dozen residential properties to provide transitional housing for veterans as they receive wrap around services. These properties are currently full and have a waiting list. They are also getting older and in need of repair. Twin Cities 1st is working these MAC-V properties, not only to increase their capacity, but also provide critical repairs and beautification efforts.
Not ready to join?
Get Platoon Updates
Impact Stories from the Field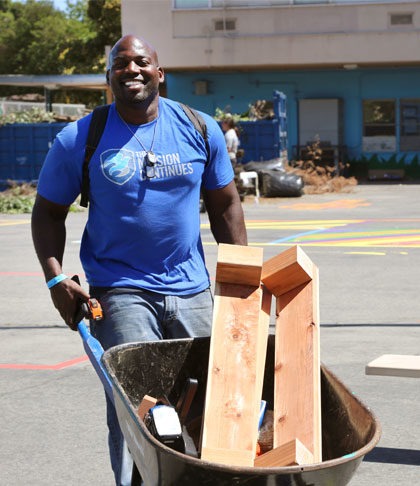 Support our Work in Communities Across the Country
Your donation goes a long way into ensuring that veterans are able to connect with others and make an impact in their home communities.