No platoon in your community yet? Help us decide where to launch the next Mission Continues Service Platoon. Use the sign up link on this page. By signing up you can also elect to receive information about our programs and upcoming opportunities to get involved with The Mission Continues. Stay Engaged With The Mission Continues Follow us on Facebook Follow us on Twitter Wear blue in your community. Visit our online shop.
Not ready to join?
Get Platoon Updates
Impact Stories from the Field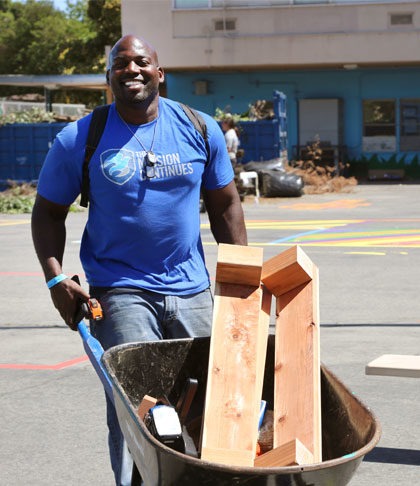 Support our Work in Communities Across the Country
Your donation goes a long way into ensuring that veterans are able to connect with others and make an impact in their home communities.