The Mission Continues is a national nonprofit that empowers veterans to continue their service, and empowers communities with veteran talent, skills and preparedness to generate visible impact. United by the common bond of service, service platoons offer veterans and civilians the opportunity to make an impact in their community, and connect with others through regular social and networking events. It's an opportunity to serve alongside a motivated team and tackle a tough and meaningful mission. It's an opportunity to make a difference. Led by Puerto Rican veterans, Puerto Rico's 1st Service Platoon is working across the island to assist individuals, families, communities and nonprofits with a special focus on rebuilding, education, well-being and the environment.
Lead Sponsor
Not ready to join?
Get Platoon Updates
Impact Stories from the Field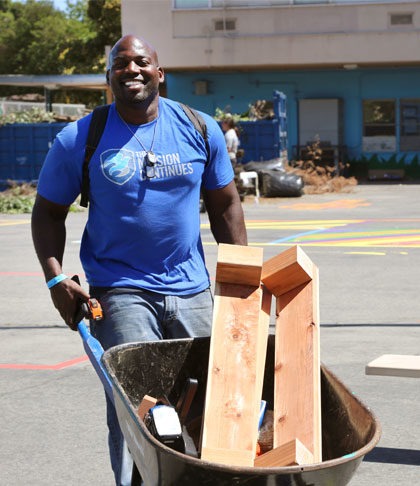 Support our Work in Communities Across the Country
Your donation goes a long way into ensuring that veterans are able to connect with others and make an impact in their home communities.