The Pittsburgh service platoon is excited to empower and connect veterans to serve in the under-resourced communities in Pittsburgh and the surrounding areas.

The Pittsburgh Platoon is currently engaged in a multitude of activities and initiatives aimed at strengthening community bonds across the city. Specifically, we are placing considerable emphasis on Hazelwood, Manchester, Homewood, Allentown, and other areas situated on the Hilltop. However, we welcome inquiries pertaining to other regions of interest as well.

Our organization has identified team building, food security, addiction resource management and education, and environmental justice as focal points for our endeavors. These areas have been deemed critical, as they affect significant proportions of the veteran community and other underserved populations throughout Pittsburgh.

Do you want to be part of this great team? Consider joining our platoon. Each service platoon at The Mission Continues consists of veterans and non-veterans that care and find ways to serve or continue serving in their communities.

Interested in serving as part of the Pittsburgh Platoon Leadership Team? Reach out to the Platoon Leader, Ashley Seiler at aseiler@missioncontinues.org to learn more.
Not ready to join?
Get Platoon Updates
Impact Stories from the Field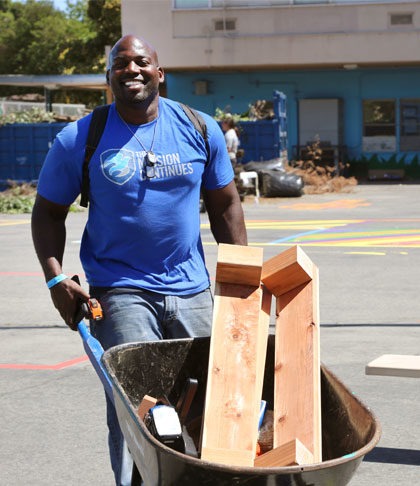 Support our Work in Communities Across the Country
Your donation goes a long way into ensuring that veterans are able to connect with others and make an impact in their home communities.