Orange County 1st Service Platoon partners with community stakeholders in order to enhance under-served neighborhoods. We believe in "Serving those who serve the community." We achieve our mission through partnerships with other organizations and tackling issues with a hands-on approach. Orange County 1st Service Platoon welcomes unique challenges in Orange County; with a focus on Anaheim and Santa Ana. Join today to make an impact!
Not ready to join?
Get Platoon Updates
Impact Stories from the Field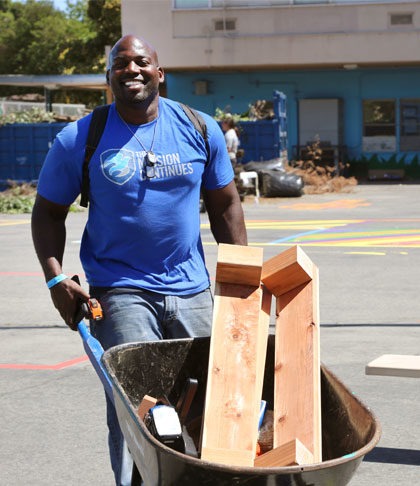 Support our Work in Communities Across the Country
Your donation goes a long way into ensuring that veterans are able to connect with others and make an impact in their home communities.