The New Orleans 1st Service Platoon is focused on supporting the revitalization and empowerment of the Lower Ninth Ward community in an operation dubbed Operation Restore Lower 9th. The NOLA 1st Platoon will support local nonprofits and community leaders invested in revitalizing and empowering the Lower Ninth community to support and sustain the growth of this neighborhood. By expanding and advancing community impact, increasing access to affordable, healthy foods and developing safe, educational and environmental spaces, NOLA 1st Platoon will address the long-standing barriers that have made this community stagnate to recovery and restoration.
Not ready to join?
Get Platoon Updates
Impact Stories from the Field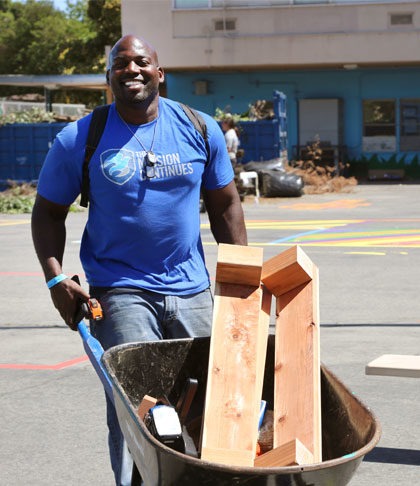 Support our Work in Communities Across the Country
Your donation goes a long way into ensuring that veterans are able to connect with others and make an impact in their home communities.