The Los Angeles Platoon works in the heart of the LA Promise Zone taking action to improve neighborhoods in Los Angeles by improving school grounds and fostering educational opportunities for the youth in underserved neighborhoods. They have partnered with local schools and after school programs to create safe and beautiful campuses in the Promise Zone, supported the LA Beautification Team's large tree-planting initiative and worked with City Parks and Recreation to create community gardens and a safe outdoor space for Las Palmas Senior Center. We will continue to deploy our platoon members as we work towards community youth development.
Operations
Operations
Each service platoon's operation is ongoing, and unique to the platoon and that community's specific challenges. Platoons collaborate with local nonprofits, civic organizations and businesses to ensure community support and engagement.
Interested in helping to lead the Platoon?
Become a Platoon Leader
Operation Partnership for Los Angeles Schools - Watts
Operation Partner: Partnership for Los Angeles Schools
Operation Partnership for LA Schools - Boyle Heights
Operation Partner: Partnership For LA Schools
Los Angeles Promise Zone
Operation Partner: Youth Policy Institute
Not ready to join?
Get Platoon Updates
Platoon Partners
Platoon Partners
Our platoons thrive based on contributions from corporations, foundations, and more. Want to help fund the service platoon program?
Impact Stories from the Field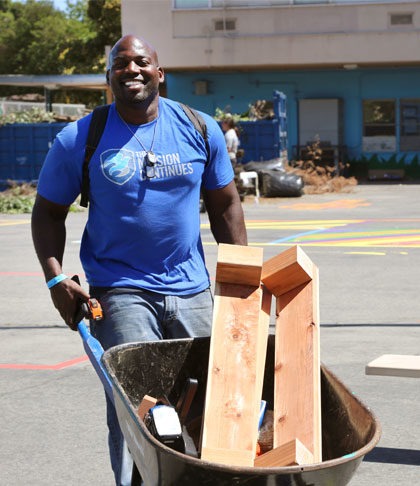 Support our Work in Communities Across the Country
Your donation goes a long way into ensuring that veterans are able to connect with others and make an impact in their home communities.