Our Greater Boston Platoon recognizes the serious and long-term negative food and housing insecurity can have both on individuals and our society as a whole, and are actively working to be part of the solution by helping to increase the organizational capacity of key providers focused in addressing these issues. We are tackling the issues of food and housing insecurity through a holistic, multifaceted approach, focusing on: - food growth and production locally, - food justice education in public schools, food distribution to those most in need, improving family congregate shelters to make the safer and healthier, creating spaces for free clothing and toiletries in local schools for children and youth, building new homes, and supporting advocacy work to increase access to affordable housing
Not ready to join?
Get Platoon Updates
Impact Stories from the Field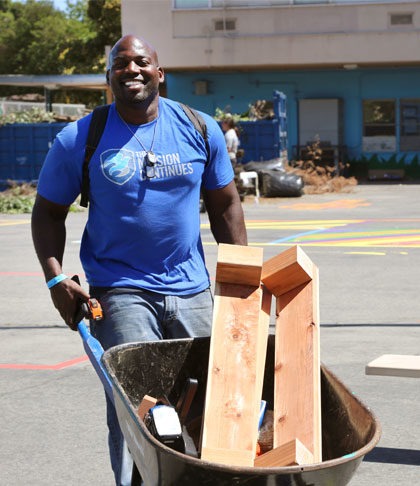 Support our Work in Communities Across the Country
Your donation goes a long way into ensuring that veterans are able to connect with others and make an impact in their home communities.