The El Paso Platoon collaborates with the City of El Paso and the El Paso Independent School District (EPSID) to help lessen the gap of food insecurity in this community. This operation focuses primarily on increasing access to affordable fresh foods by building and expanding urban community gardens in the Chamizal and neighborhood. Due to the location of the gardens at schools and educational facilities, a secondary goal for this mission is to encourage youth and families to participate in the development and maintenance of each site as a means to learn about urban and community gardening that can be replicated in their homes.
Not ready to join?
Get Platoon Updates
Impact Stories from the Field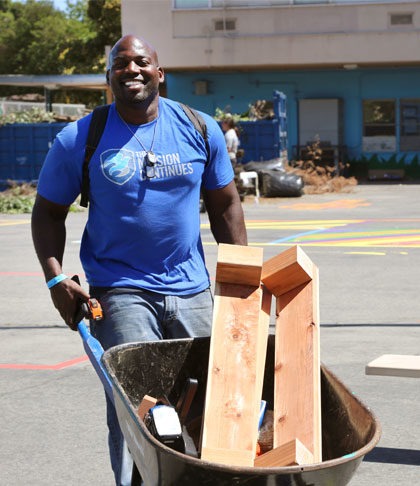 Support our Work in Communities Across the Country
Your donation goes a long way into ensuring that veterans are able to connect with others and make an impact in their home communities.