Operation Southside Thrive is a partnership with the Mid-Ohio Foodbank to combat food insecurity on Columbus' Southside. Through the partnership with the Mid-Ohio Foodbank, the Columbus Platoon works to increase food security among Southside residents through support of two programs. First, the platoon works to improve access to emergency food assistance at three Southside pantries and one soup kitchen. Second, the platoon supports the foodbank's Southside urban farm, Clarfield Farms, and their effort to improve the well-being of residents in the Marion Franklin neighborhood. The platoon's support improve the farm's ability to educate residents about healthy food choices, raise awareness about hunger and feed the neighborhood around the farm.
Not ready to join?
Get Platoon Updates
Impact Stories from the Field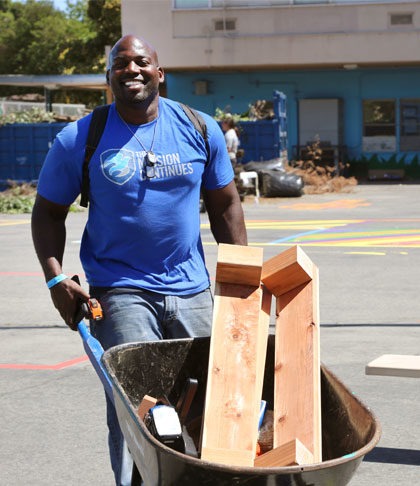 Support our Work in Communities Across the Country
Your donation goes a long way into ensuring that veterans are able to connect with others and make an impact in their home communities.