The Colorado Springs Platoon is focused on parks and recreation within the Colorado Springs community for their multi-year operation. Currently our focus is Palmer Park, Florissant Fossil Beds, and Panorama Park. In collaboration with Colorado Springs Parks, Recreation, & Cultural Services and Guardians of Palmer Park (GOPP), we are currently revitalizing the Youth Camp and The Meadows areas of Palmer Park. In collaboration with National Park Service and National Park Conservation Association we are continuing our seasonal maintenance of the park and support national events.
Not ready to join?
Get Platoon Updates
Impact Stories from the Field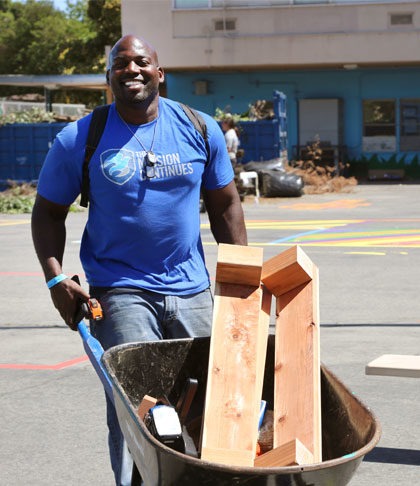 Support our Work in Communities Across the Country
Your donation goes a long way into ensuring that veterans are able to connect with others and make an impact in their home communities.