Operation Seeds of Hope is a partnership with the Boys and Girls Clubs of Cleveland that is working to break the cycle of poverty in Cleveland's Slavic Village Neighborhood. Through this partnership, the Cleveland Platoon works to empower the most at-risk youth in Cleveland to reach their potential as citizens by improving accessibility to youth-focused programs and opportunities. The primary focus is the Broadway Slavic Village Club, where we focus on building and strengthening the Horticulture Program through the enhancement of the children's garden and improvements to the vegetable garden, as well as improving the overall safety and security of their outdoor spaces to help prevent damage and theft. Also encompassed in this work is the support to the creation of a nature conservancy and cleaning/landscaping grounds. For more information, click Join or email the Platoon Leader, Sylvia, at sjames@missioncontinues.org
Not ready to join?
Get Platoon Updates
Impact Stories from the Field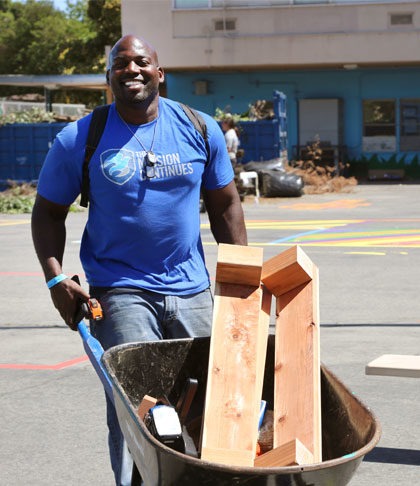 Support our Work in Communities Across the Country
Your donation goes a long way into ensuring that veterans are able to connect with others and make an impact in their home communities.