Serve With Us
Transformed communities change lives—It is our duty to inspire change in our communities and The Mission Continues is committed to leading from the front.  
This year we are offering a variety of ways to serve with us on the Martin Luther King Jr. National Day Of Service. You may choose to join us for an in-person project in your city or perform service on your own or with your family from the comfort of your home. Please join us in whatever capacity you feel safest and, together, we'll leave a legacy of service. 
FIND EVENTS NEAR
Type in a ZIP Code, or City and State
Take Action from Home
I have the audacity to believe that peoples everywhere can have three meals a day for their bodies, education and culture for their minds, and dignity, equality and freedom for their spirits.
Dr. Martin Luther King, Jr.
MLK National Day of Service Highlights
See our #LegacyofService through photos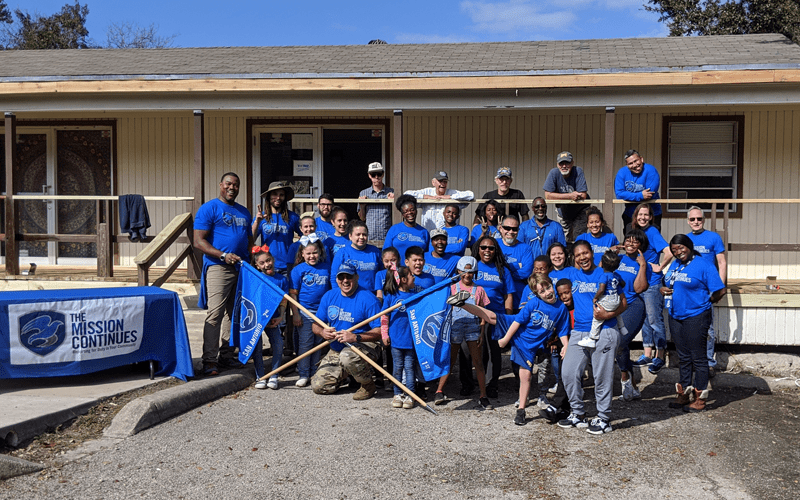 MLK National Day of Service Highlights
See our #LegacyofService through photos
MLK National Day of Service Impact