Sign up for a Legacy of Service Project
Type in a ZIP Code, or City and State
I have the audacity to believe that peoples everywhere can have three meals a day for their bodies, education and culture for their minds, and dignity, equality and freedom for their spirits.
Dr. Martin Luther King, Jr.
---
Make a Donation
If you are unable to volunteer, but want to support those who do, click below to make a donation amount of your choice.
---
Share With Us On Social
Tell us what you did, the people you connected with and why it mattered to you! We're excited to showcase how you're making a difference in your local community.
---
Learn About Our Impact
We continue our mission all year round with various types of service projects, impacting our communities and the veterans who continue to serve.
MLK National Day of Service Highlights
See our #LegacyofService through photos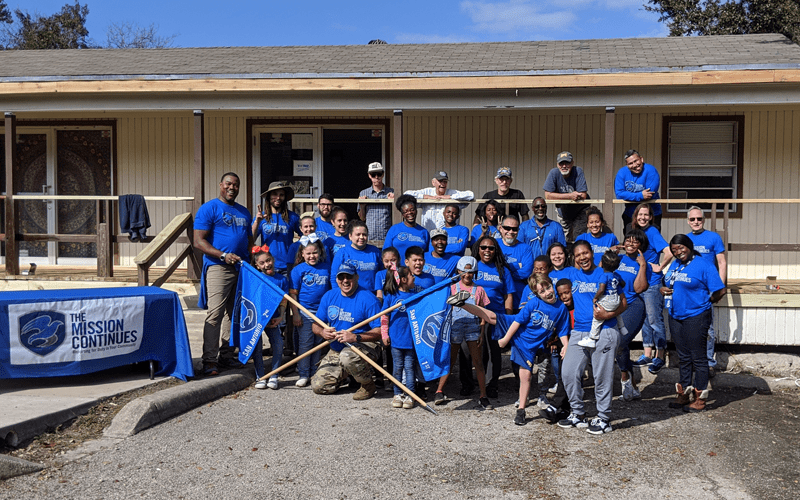 MLK National Day of Service Highlights
See our #LegacyofService through photos
MLK National Day of Service Impact