Serve With Us
Due to the rapidly changing circumstances surrounding the COVID-19 pandemic, we are offering a variety of ways to serve with us this Martin Luther King Jr. National Day Of Service. Our projects this year may look a little different – but our intention to mobilize veterans in service to their communities nationwide remains. You may choose to join us for an in-person project in your city, or click below to view options for individual and small group activities you can participate in from the comfort of your own home. Please join us in whatever capacity you feel safest and, together, we'll leave a legacy of service.
FIND EVENTS NEAR
Type in a ZIP Code, or City and State
---
Donate food, clothing, or money
Support local organizations in your community by donating food, clothing, or money to support their efforts.
---
Serve at an event to fight food insecurity
No TMC event in your area? Look up your local food pantry or farm and find a place to volunteer.
---
Build something for a local organization
Support a local organization by building a TMC approved Little Free Pantry, sanitizer stand, or plexi-glass shield.
I have the audacity to believe that peoples everywhere can have three meals a day for their bodies, education and culture for their minds, and dignity, equality and freedom for their spirits.
Dr. Martin Luther King, Jr.
2020 MLK National Day of Service Highlights
See our #LegacyofService through photos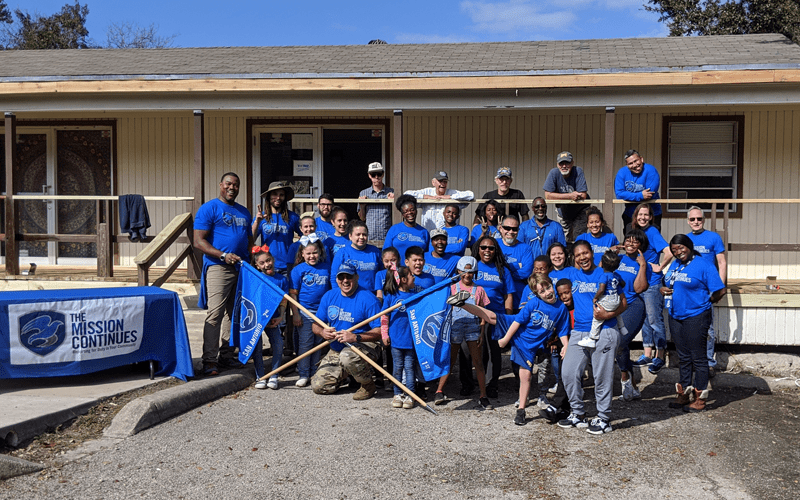 2020 MLK National Day of Service Highlights
See our #LegacyofService through photos
MLK National Day of Service Impact