Event Overview
Join us as we support Arlington Charities at their 3rd Friday of the month mobile food pantry in the parking lot of TCC SE campus. We ask volunteers arrive by 10 am to help set up and get assignments for the event. We will be set up in LOT H loading trunks with supplemental nutrition for those experiencing food insecurity. Groceries including fruit, produce, canned goods, dairy, bakery items and more. This is a first-come, first-served drive-through event with the line open from 11am-1pm or until all food is gone.
What to Bring
Bring a friend! Dress for the weather. Wear your blue TMC shirt if you have one!
Parking Address
2100 Southeast Pkwy, Arlington, TX 76018
Inclement Weather
This is a rain or shine event.
Who's Invited
Groups;Kids (under 13);Teens;Adults (21+);Seniors (55+);Adults (18+)
Event Contact: Robin Hawkins
robin@arlingtoncharities.org

Impact Stories from the Field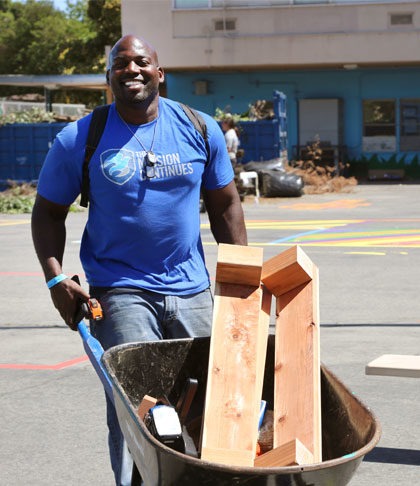 Support our Work in Communities Across the Country
Your donation goes a long way into ensuring that veterans are able to connect with others and make an impact in their home communities.