Event Overview
Each December on National Wreaths Across America Day, our mission to Remember, Honor and Teach is carried out by coordinating wreath-laying ceremonies at Arlington National Cemetery, as well as at more than 2,100 additional locations in all 50 U.S. states, at sea and abroad. Who We Remember From the Revolutionary War to present day conflicts, our veterans are devoted sons and daughters, fathers and mothers, sisters and brothers. They come from all backgrounds in life to place those lives on the line for our freedoms. Why We Do It We understand we have Veterans Day in the fall and Memorial Day in the spring, but our service members sacrifice their time and safety every single day of the year to preserve our freedoms. Call to Action Puerto Rico will be celebrating National Wreaths Across America on December 19th in the National Cemetery in Bayamon. Please join us to help lay wreaths on the grave sites of our fallen brothers and sisters.
What To Wear
Jeans and TMC Blue Shirt. Face Mask is Mandatory at all times.
What to Bring
Face Mask is Mandatory at all times Hand Sanitizer
Parking
Outside parking of the National Cemetery in an Orderly Fashion
Inclement Weather
Weather may Vary, we would need to update once the date is close
Puerto Rico Platoon
Event Contact: Elizabeth Martinez Gonzalez
emartinez@missioncontinues.org
(787) 549-1255
Impact Stories from the Field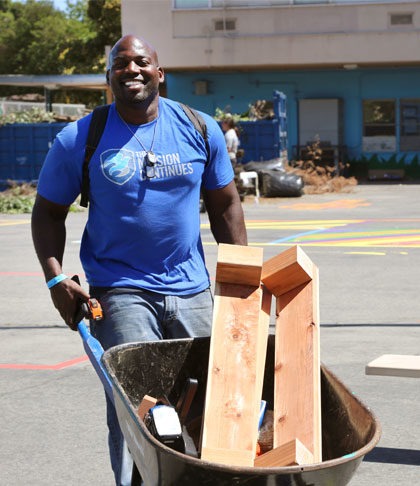 Support our Work in Communities Across the Country
Your donation goes a long way into ensuring that veterans are able to connect with others and make an impact in their home communities.