Event Overview
Trucks. Lions. Tailgating. Get your Honolulu Blue on with fellow platoon members by joining us for a nice, wholesome tailgate prior to the Lions taking on the Seahawks. Whoever has the most impressive Twitter showdown with a Seattle platoon member gets all you can eat hot dogs! Stop by our spot for some eats, to warm up, and to check out our wheels! This event does not include tickets to the game, just an opportunity to hang out and cheer on our hometown heroes from the parking lot. Family friendly!
What To Wear
TMC blue. Lions blue. Whichever, just be sure to dress warmly!
What to Bring
Team spirit. Probably some gloves and a hat?
Parking
Stay tuned...we'll be in Eastern Market and will update this info once we have more to share.
Inclement Weather
It will probably be cold. If it's worse than that, stay tuned in for email alerts.
Detroit Platoon
Event Contact: Austin Moir
amoir@missioncontinues.org
3135709848
Impact Stories from the Field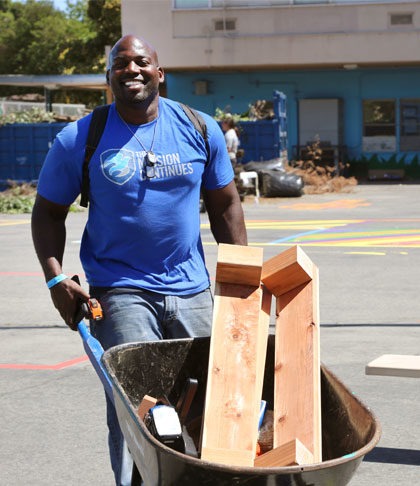 Support our Work in Communities Across the Country
Your donation goes a long way into ensuring that veterans are able to connect with others and make an impact in their home communities.