By Bre Bregaudit, Service Leadership Corps member
In the military, being your authentic self can be a challenge, and identifying as queer can be even more challenging. I served during the repeal of "Don't Ask Don't Tell." I learned fast that even though the policy changed, the people didn't change.

I joined the military because I wanted to follow in my cousin's footsteps in the service. I served in the U.S Army as a medic. I studied, I worked hard, I deployed, and I have provided care to soldiers in Afghanistan and Garrison.

I was verbally harassed by other soldiers from basic training all the way to my first unit. A Sergeant would put an M4 in my face and threatened me to sound off like a man; Sergeants and Officers would make sexual advances at me to the point where I was even sexually assaulted. I received a lot of inappropriate questions about who or what I was intimate with, if I was sleeping with so-and-so, and I was called gay because queer was an identity my peers did not understand.

I had soldiers tell me that they were surprised that I didn't quit the military due to all this harassment. I wanted to prove them wrong, that I was able to do the work, and that I was in fact a real soldier. In different units, I always endured those who were not accepting and I always had a thinning support system of open-minded comrades who considered me part of the unit.

As a veteran, my transition back into civilization was anything but easy. I wanted three sides of triangle; being Asian, being queer, and being a veteran.

While scrolling through Facebook I saw an advertisement to get involved with veterans in cleaning and planting at Bronx River Park. Veterans volunteering of their own volition? I wanted to check this out.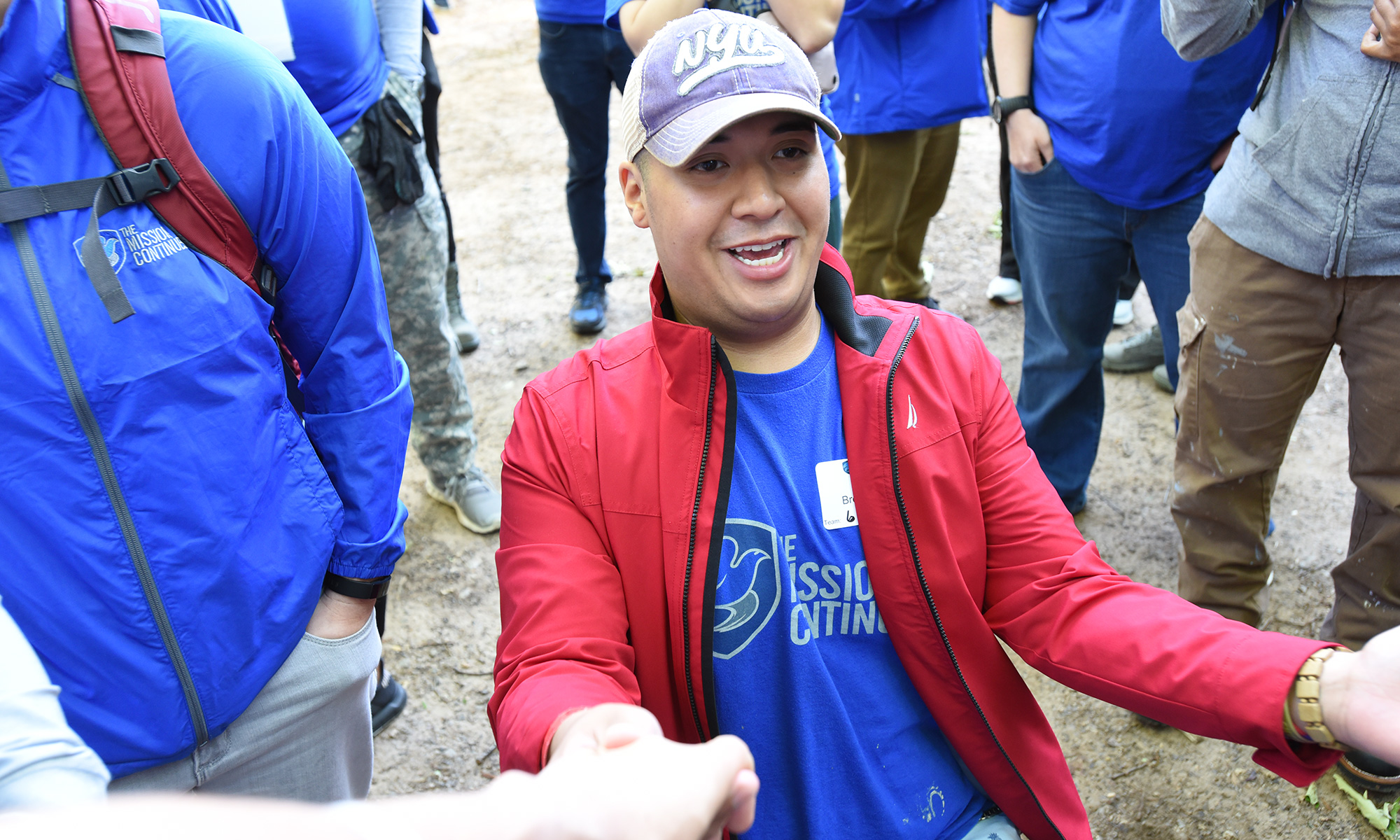 In going to this event, I met a lot of great people. Some were Army, some were social workers, and most importantly, all were kind-hearted people who cared about something bigger than themselves after service. I wanted a sense of community with other veterans who cared about civic engagement. I wanted to be more engaged with The Missions Continues.

I applied for The Mission Continues Service Leadership Corps in hopes of finding a community that would accept me for me, and I did. Volunteering with The Mission Continues reminds me why I wanted to serve in the military. I get to work with an amazing group of veterans through the Service Leadership Corps and I get to partner with other veteran service organizations.

Being a Corps member in The Mission Continues Service Leadership Corps has given me a home. I talk to The Mission Continues members in and out of events, we talk about personal and professional development, and we talk about what is going on in our lives and what kind of support we need.

On this journey, I have felt comfortable in my own skin, sexual orientation, and non-gender expression. Being a part of The Missions Continues has helped me find open-minded veterans where I do not feel like I have to hide who I am, and most importantly, where I feel safe.