Platoon Leader Portal
Welcome to the Platoon Leader Portal mobile app – an innovative solution brought to you by The Mission Continues to help Veteran Platoon Leaders manage volunteer opportunities in their local community. 
With the Platoon Leader Portal app, you can conveniently post and manage events, keep track of attendance, and communicate with your platoon members from anywhere, all on your mobile device. Our app is designed to help you stay organized and efficient, making it easy for you to make a real difference in your community. 
As a veteran-led organization, The Mission Continues is proud to offer this app to our Platoon Leaders, allowing them to seamlessly manage volunteer opportunities and help their fellow veterans reintegrate into civilian life. Whether you're a seasoned leader or just starting out, the Platoon Leader Portal app is the perfect tool to help you lead with purpose and impact. 
Don't wait any longer, download the Platoon Leader Portal app now and start managing your volunteer events with ease. Together, we can continue to serve and empower our communities for positive change. 
For mobile app support, click here to submit a form request.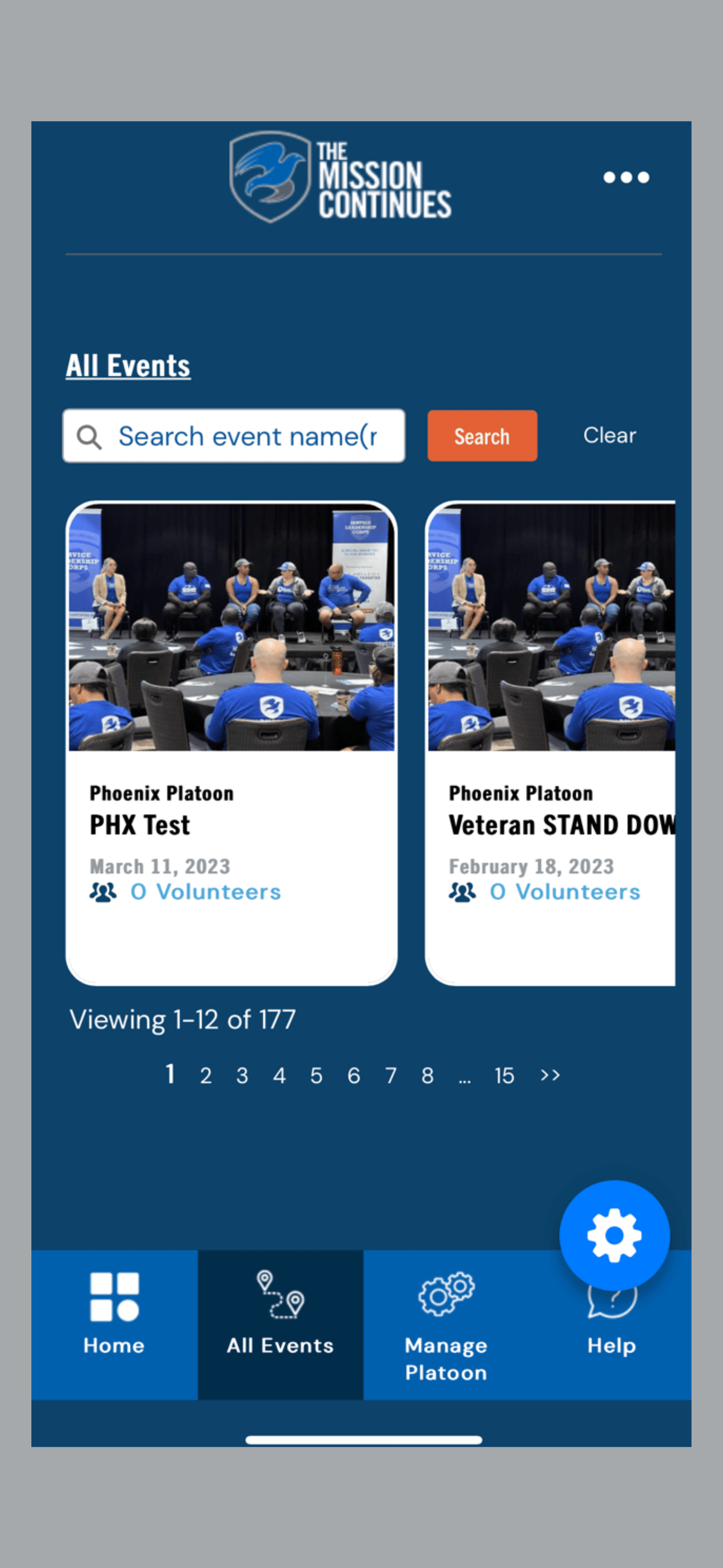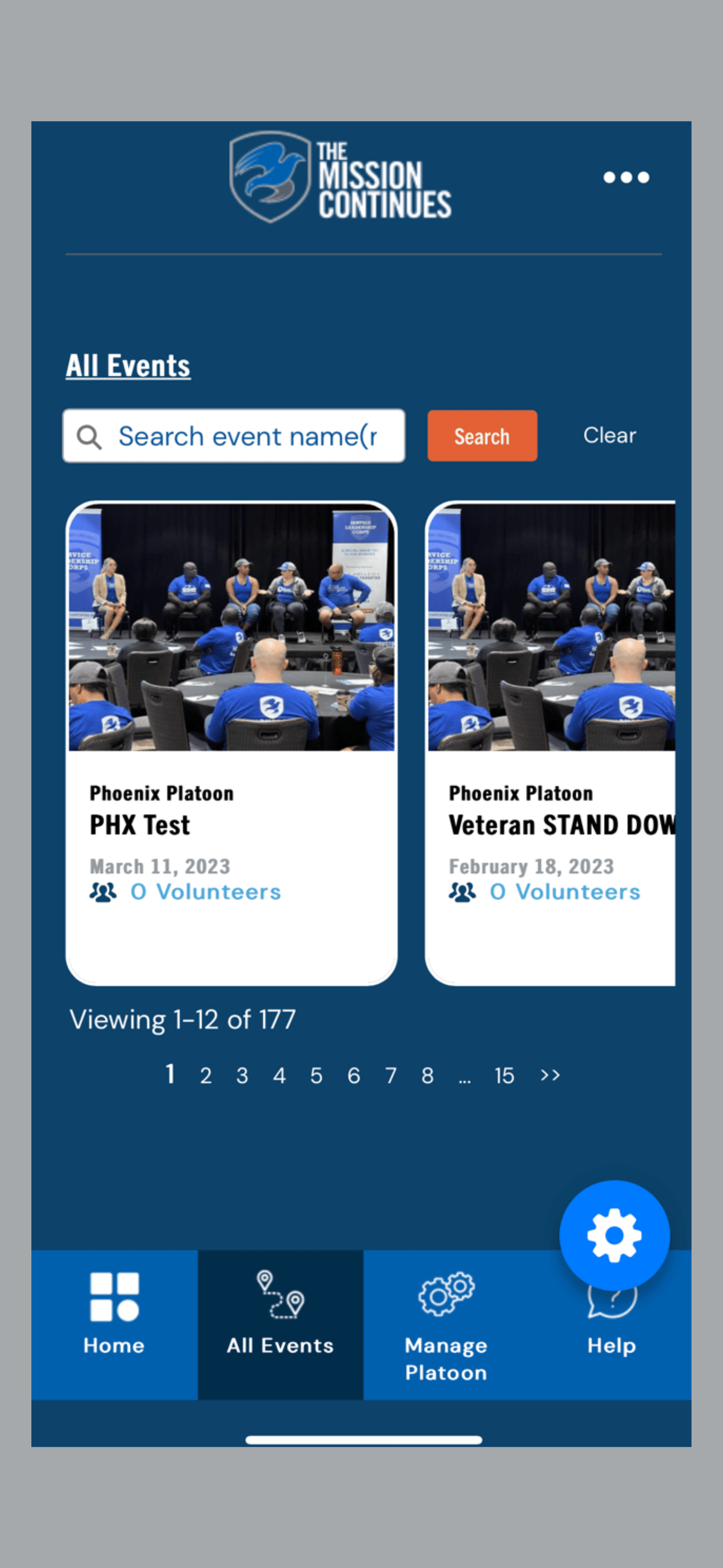 About The Mission Continues
The Mission Continues is a nonprofit organization that empowers veterans to continue their service to their communities after they return home from their military service. The Mission Continues offers several programs that help veterans to connect with their communities and find new ways to serve.  
One of their signature programs is the Service Platoon Program, which brings together veterans and non-veterans to work on community service projects. The organization also provides leadership training, professional development, and other resources to help veterans continue to grow and make a difference in their communities. 
The Mission Continues has a national footprint, with offices and operations in 48 cities across the United States. Since its founding, the organization has engaged thousands of veterans and community members in service projects, making a positive impact on countless individuals and communities. 
About Service Platoon Projects
The Mission Continues Service Platoons are teams of veteran and community volunteers who come together to tackle tough challenges facing their communities. Service Platoons partner with community organizations, local governments, and other nonprofits to achieve a shared goal of making a positive impact on the community. 
Service Platoon projects are designed to address a range of issues, from environmental conservation to disaster relief to neighborhood revitalization. They can include activities such as park cleanups, urban farming, home repairs for low-income families, and youth mentoring programs. 
The Mission Continues provides training and support to Service Platoon members to help them plan and execute successful projects. The organization also helps connect Service Platoon members to other veterans and community leaders in their area, fostering a sense of camaraderie and teamwork while making a difference in their local communities. 
The Platoon Leader Portal mobile app is designed to support Platoon Leaders in executing these highly impactful projects in their communities.