GET INVOLVED NEAR
Type in a ZIP Code, or City and State
Events

Our impact is powered by veteran volunteers who are looking for their next challenge. These selfless leaders show up week after week to connect with their community partners and deliver on their promises. This month, and always, we are grateful to our veteran volunteers for continuing their service, this time right here at home.
Mary Beth Bruggeman, President, The Mission Continues
From volunteer to Platoon Leader to Service Leadership Corps graduate and finally staff member, the journey has been the most rewarding years of my life since leaving the Marine Corps. I knew I always had a passion to serve others, especially alongside fellow veterans, and I am very grateful I was able to find this organization. CHARLIE MIKE!
Dustin Bird, Alumni Program Specialist, The Mission Continues
VIDEO: Secretary Denis McDonough, U.S. Department of Veterans Affairs
---
Make a Donation
If you are unable to volunteer, but want to support those who do, click below to make a donation amount of your choice.
---
Follow Us on Social
We are always updating our community about new opportunities with our leadership programs and service projects. Follow us @missioncontinues on Facebook, as well as on Instagram, LinkedIn, Twitter, YouTube, and Tik Tok.
---
Learn About Our Impact
We continue our mission all year round with various types of service projects, impacting our communities and the veterans who continue to serve.
National Volunteer Week Highlights
See our #VETSERVE2022 through photos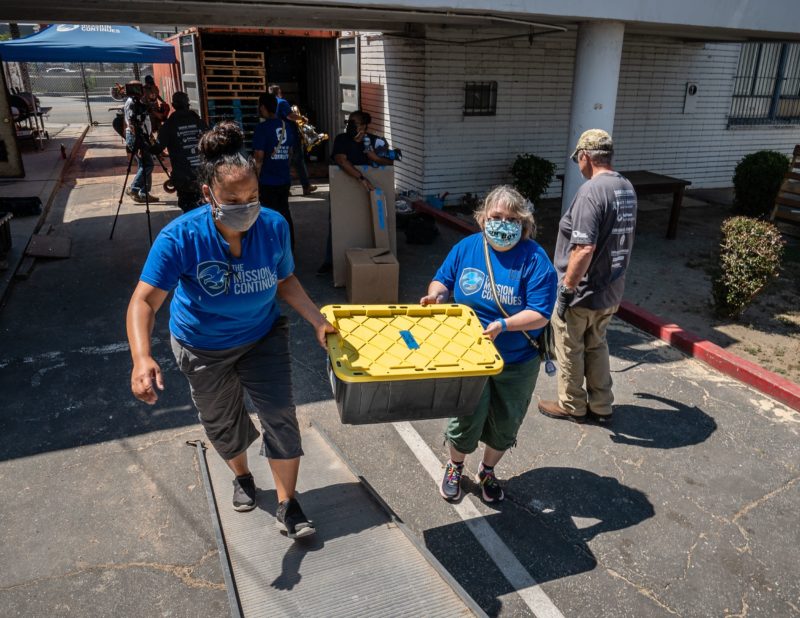 National Volunteer Week Highlights
See our #VETSERVE2022 through photos
National Volunteer Week Impact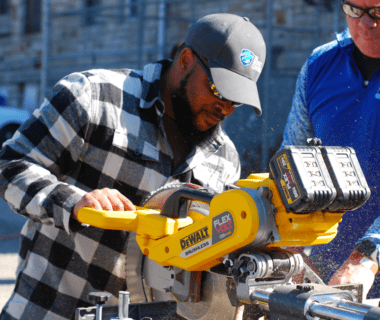 National Volunteer Week is brought to you in part by the following Platoon Program Sponsors:
Visionary Partner
Leadership Partners
Presenting Partners