Volunteer With Us
Throughout this National Volunteer Month, specifically April 1-30, we will have service projects all over the U.S. highlighting the impact and importance our veterans and volunteerism have on our partners in the communities facing the greatest challenges. After all, it's from our community partners that we consistently hear what this impact of veteran-led service has meant to them. Most commonly valued by our partners, and what differentiates us from other volunteer organizations, is our staying power. 
Join us this month – and beyond, as we're serving communities all year – to celebrate these veteran volunteers and the difference they make through service. 
View the map down below to sign up for a project. 
Sign up for a National Volunteer Month Project
Type in a ZIP Code, or City and State
---
Make a Donation
If you are unable to volunteer, but want to support those who do, click below to make a donation amount of your choice.
---
Follow Us on Social
We are always updating our community about new opportunities with our leadership programs and service projects. Follow us @missioncontinues on Facebook, as well as on Instagram, LinkedIn, Twitter, YouTube, and Tik Tok.
---
Learn About Our Impact
We continue our mission all year round with various types of service projects, impacting our communities and the veterans who continue to serve.
National Volunteer Month Highlights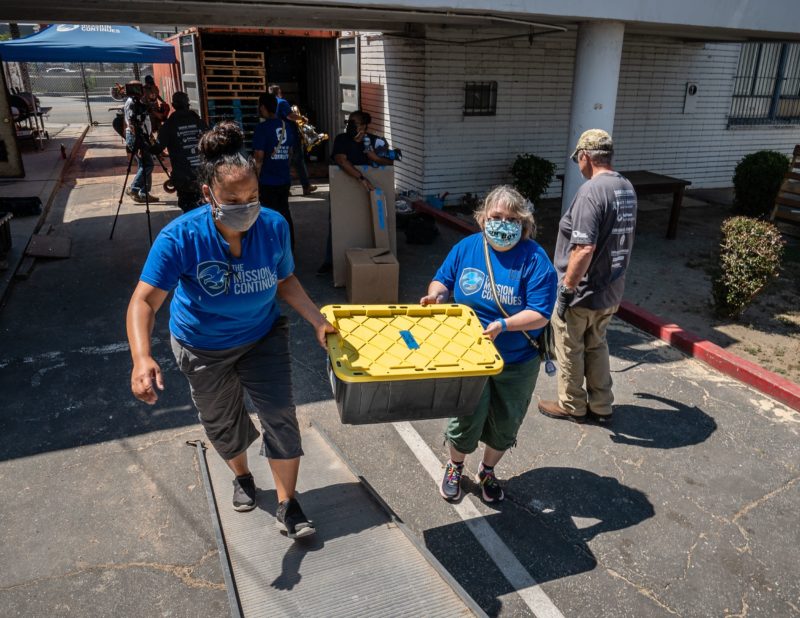 National Volunteer Month Highlights
National Volunteer Month Impact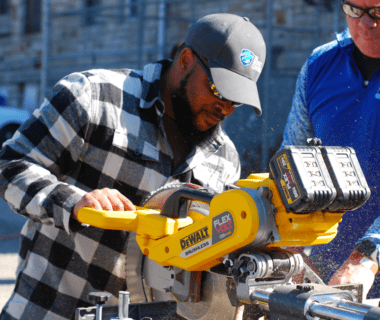 National Volunteer Month is brought to you in part by the following Platoon Program Sponsors:
Visionary Partners
Presenting Partners