Event Overview
Have you ever set a goal for yourself, but wasn't quite sure where to start? Have you ever felt like you were working hard but not getting anywhere? . Or maybe you struggle to visualize how to fulfill your ambitions. It isn't uncommon to fill stuck or at a loss , in an effort to achieve your desires. Setting SMART goals means you can clarify your ideas, focus your efforts, use your time and resources productively, and increase your chances of achieving what you want in life. In this workshop you will learn what SMART goals are, and how you can use this method to achieve your objectives.
Alumni Platoon
Event Contact: T'Liza Kiel
tkiel@missioncontinues.org
(832) 291-2290
Impact Stories from the Field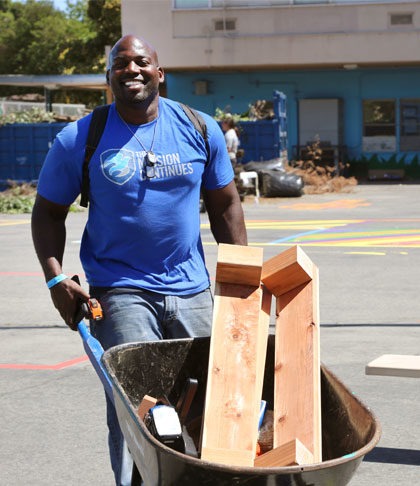 Support our Work in Communities Across the Country
Your donation goes a long way into ensuring that veterans are able to connect with others and make an impact in their home communities.