Event Overview
We're going back to the future........foundation! We have one more classroom that needs to be finished. Some holes to be repaired in the walls, paint the room and other small miscellaneous stuff to do so come on out and let's service this back to the future.
Inclement Weather
Rain or shine we are indoors.
Atlanta Platoon
Impact Stories from the Field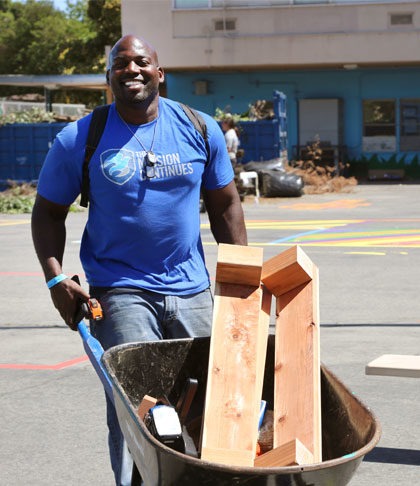 Support our Work in Communities Across the Country
Your donation goes a long way into ensuring that veterans are able to connect with others and make an impact in their home communities.