The Mission Continues Mourns Passing of Board Member, Friend, Patriot – General Ray Odierno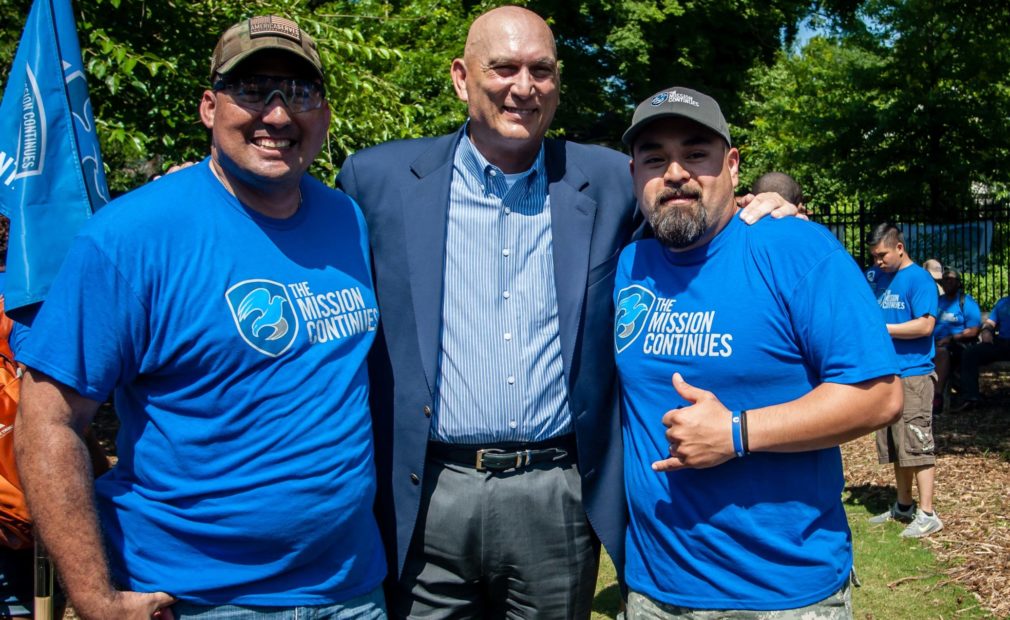 We are deeply saddened by the passing of former Army Chief of Staff GEN (Ret.) Ray Odierno. We were fortunate to have the General choose to join our board in 2017. In his four years of dedicated and engaged service to The Mission Continues, he was a friend, advisor, and mentor to our team, our board members, and to all who served alongside us. He was a fierce advocate for soldiers and veterans, and he pushed us constantly in our pursuit to do what is best for the veterans that serve with The Mission Continues.
His guidance and leadership made an indelible mark on our organization, and we will be forever changed because of his service. To honor General Odierno's extraordinary life of selfless service, we will work tirelessly to ensure his voice is always a guiding force, pushing The Mission Continues to live up to the potential he always believed we could reach.
Our hearts are with the Odierno family today, and all who knew and loved this giant amongst men.
Charlie Mike, General, and may you rest in eternal peace.