Military Veterans Honor Martin Luther King, Jr. through Service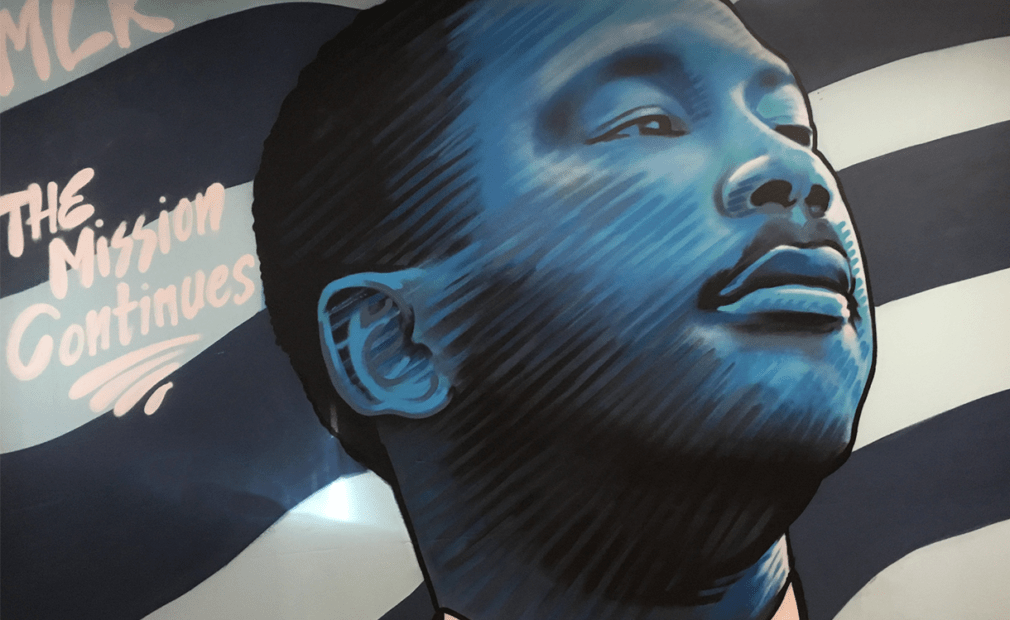 The Mission Continues' Legacy Of Service Campaign Offers New Ways to Serve Others During the Pandemic
[Washington, DC] – Throughout the month of January, hundreds of veteran volunteers will lead and support service efforts across the country to honor the legacy of Dr. Martin Luther King Jr. The veterans are volunteers with The Mission Continues, a nonprofit organization that empowers veterans to find growth, purpose, and connection through community impact.
The COVID-19 pandemic has brought unprecedented challenges to millions of families—food insecurity and financial hardship among them—and it is estimated that nearly one in six Americans will struggle with hunger as a result. In response, the nonprofit is organizing dozens of in-person and "at home" service opportunities that combat food insecurity, bolster pandemic recovery and connect veterans to each other and their neighbors alongside food banks, homeless shelters, schools and more.
Dr. King spoke about the ability of the average person to serve their community, and the importance of ending food insecurity in achieving equality. New for this year, The Mission Continues is also offering virtual service opportunities that can be completed within an individual household including food and clothing drives and DIY-build projects that can be donated to local organizations. The home service projects offer a unique way for anyone to virtually join veterans in a movement of creating a stronger country through service.
"Veterans are, once again, stepping up to serve during a crisis. Our communities are facing challenges like never before – Americans are struggling to put food on their table and suffering from social isolation and division," said Mary Beth Bruggeman, US Marine Corps veteran and president of The Mission Continues, "Coming together to serve our neighbors where we're needed most is the strongest way to honor Dr. King's values of leadership, selflessness, and equality–values that are as relevant today as 50 years ago. Our service will look different across the nation this year, but the collective impact will be no less meaningful."
The Legacy Of Service Campaign is made possible with support from Americorps and Raytheon Technologies, and projects are planned to take place in Washington, DC, Atlanta, Chicago, St. Louis, San Antonio and others. In St. Louis, veterans will lead a coat drive to supply residents with winter supplies, while volunteers in Atlanta will distribute canned goods. In San Antonio, veteran-led volunteers will build capacity for an urban garden providing produce to the city. All in-person events will follow strict safety and social distancing guidelines to prevent the spread of Coronavirus.
These projects are just one example of the many opportunities to serve with The Mission Continues. Veteran volunteers are engaging in pandemic recovery efforts and creating long-term impact in communities across the country.