"It's not about me, it's about us and what we can do together"
The most important lesson I learned from my 21 years in the US Army was that it isn't about me, it's about us. Once you have that mentality, it inspires you to do more. It is what brought me to The Mission Continues, eager to make a difference, and it motivates people like you to join the cause too. As part of our service community, your year-end gift will empower more civic-minded veterans to generate visible change nationwide.
At a time when me and I seems to be the norm, I have discovered that most people want to help others. When people come together, they can be a powerful agent of change. This is true across the country — 14,000+ volunteers activated at 850+ service events in 56 cities so far this year.
Our work in Baltimore is just one example of veterans mobilizing in support of under-resourced communities. By 2021, we will train 1,000 veterans leaders to take action and build a movement through continued service. With a donation of $150, $120, or $100, you can help us reach our goal of training 1,000 veteran leaders like me by 2021.
[su_youtube url="https://www.youtube.com/watch?v=sgLFDJa_apA"]
To give you a sense of what this means for people on the ground, I can tell you that the coordinated impact of our Service Platoon and Mass Deployment programs have been transformational in West Baltimore. This city has been facing population decline, high crime, an aging infrastructure, and a struggling local economy. Grocery stores leave depopulated low-income neighborhoods, and food access is a real challenge.
I know West Baltimore residents personally from serving hot meals at a community center on Friday nights. By listening to their dreams and building on their strengths, my service platoon was able to think creatively and add value where it mattered most. After just one year of support from the service platoon and a week of intense teamwork during Mass Deployment (961 volunteers serving a collective 6,443 hours!), this community center has increased residents' food access through:
When we build up infrastructure, we also build up the community. We create an oasis in a food desert. We enable people to see themselves as more than what the world is telling them they're worth. This accomplishment has given me a greater sense of belonging in the world — and I am happy to say that after almost two years of being a service leader, it's still not about me, it's about us.
Join us and be an active player in our nationwide service community with a donation of $150, $120, or $100 today. Like in the military, it's not about you or me, it's about you and me and what we can accomplish together.
Yours in Service,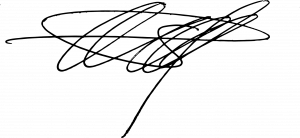 Christophe Paul, Baltimore 2nd Service Platoon
National Days of Service/Service Platoons
Jan 15, 2021
Service Platoons/Success Story
Nov 11, 2020