Finding A Veteran Community After "Don't Ask, Don't Tell"
By Tracey Cooper-Harris, volunteer
When I signed up for the Army during my senior year in high school, I wanted to break free of my protective parents. As an only child, they had high expectations of me, but ultimately wanted me to be independent and self-sufficient. I thought the Army would be a great way to have the freedom as an adult I didn't have as a teen, plus a responsible means of traveling the world without my parents worrying about funding my educational goals. They already had a lot to deal with, as my mom's progression with Multiple Sclerosis, a degenerative neurological condition, was starting to worsen.
I was enjoying the freedom, traveling opportunities, and my job as an Animal Care Specialist in my first overseas assignment in Germany. This was the life I was hoping for, and I was planning on making the Army a career.
But I discovered during a night of revelry that kissing one of my best friends was a earth-shattering experience. It wasn't planned, it was just young adults messing around, but that night changed my life forever.
I realized that I liked women, and that was something incompatible with my military service in 1992. I still had 7 years left on my enlistment, and the military had a zero-tolerance policy on homosexual conduct.
So in order to differentiate between who was also gay/gay friendly and who was not, I had people in general call me by my name (Tracey). If you were gay and in the military or if you were an ally to the gay community and serving, you got to call me by my childhood nickname, Tra.
If you were cool enough to call me Tra, I knew I was in a safe space and could be my authentic self. With "Tracey," I had to keep my guard up to ensure that those around me wouldn't suspect I was gay. It was a matter of trust, and this was how I navigated the military from 1992 until I came home from Iraq in 2003.
The consequences if anyone outside of the circle who knew me as Tra would surely end my time in service with a bad character discharge, so I had to play the role of being straight so I wouldn't get kicked out. I thought I was making the best decision, since I truly believed I had the best job in the military taking care of animals.
Looking back, it was stressful to always be careful about how I interacted with other people surrounding the military/installations I was assigned to, and even some relatives. If I was discovered to be gay, the Army would question EVERYONE I interacted with to confirm this behavior. Not only would I be discharged, the type of discharge could make me ineligible for veteran benefits at the local, state, and federal level.
My transition out of the military was challenging. In addition to issues with post-traumatic stress and anger, I couldn't hold down employment for more than 2 years at a time. My relationship of 5 years was a casualty of my deployment, and I found myself benefiting from my teammates who let me couch surf until I found a place of my own.
Rugby was the sport that kept me sane during this time, and without that community's support, I would not be here today. They didn't care about my sexual orientation, only that I could work well as part of the team.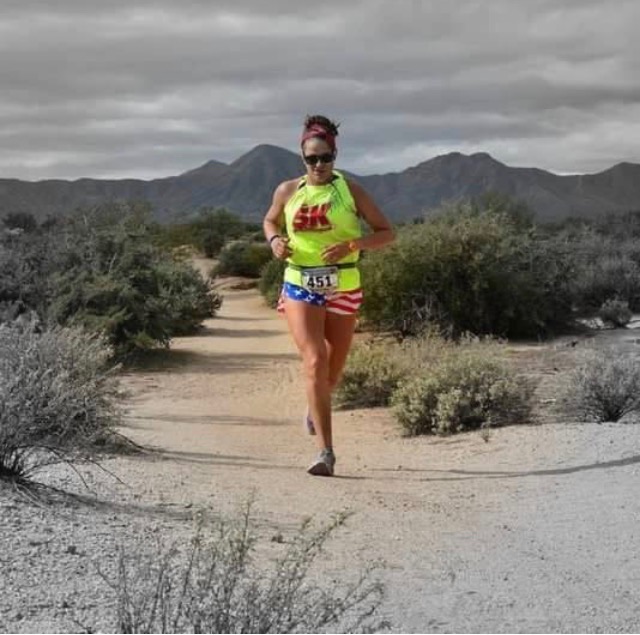 This community is where I met my wife Maggie, and we're celebrating our 14th year together as a couple this summer. Maggie's support after I came home was the encouragement I needed to reach out to the veteran community that I avoided after returning home, and one of the reasons I came to volunteer with The Mission Continues.
The first TMC project I participated in was helping young folks build dog houses for shelter animals. The kids had the measurements, materials, and did all the labor. As a volunteer, I helped with cutting the materials and encouraged them to problem-solve when issues came up.
After that project, I was hooked.
I loved the fact that not only was I welcomed into the fold, but Maggie was welcomed too. Having TMC welcome Maggie for her skills, training, and as my wife without batting an eye was very important to me after surviving Don't Ask, Don't Tell. I could have my family share this part of doing good in the community with my brother and sister vets without any negative judgment.
Besides the fact that my wife and I are not treated any differently because we're gay, I like that TMC is a veteran service organization that builds the bridge between military/veterans and civilians through hands-on work in the community.
You are working side by side with fellow veterans, their family members, and other members of the community that may have little (if any) interaction with veterans. Anyone can come out to volunteer as long as they want to be involved with building up their communities.
In addition to TMC, I am also a member of three legacy service organizations: the Veterans of Foreign Wars, American Legion, and Paralyzed Veterans of America. All provide veterans with the camaraderie, advocacy, and support they experienced in the military. For me, TMC provides hands-on volunteer service within the community without the membership fees, distinguishing caps, or hierarchy of the legacy organizations. Family members are also encouraged to come out to events and participate in community building with their veterans to continue with the purpose of being a part of something greater than yourself. With TMC, veterans have the opportunity to share that experience not just with fellow veterans as they did in the military, but with their families as well.