Celebrating 20 Years of AmeriCorps
September 10, 2014
AmeriCorps turns 20 years old this week. In celebration of this program, and the more than 900,000 AmeriCorps members who have contributed more than 1.2 billion hours in service across America, our AmeriCorps alumni on staff offer their reflections and advice for new volunteers.
Motivations to Serve…
"AmeriCorps was an opportunity to give back and serve my community. I was born and raised in St. Louis in a family with a strong tradition of military service. My AmeriCorps year with The Mission Continues offered the chance to work hands-on with a population that meant a lot to me, while deepening my passion and motivation to better my community."
– Nick Zevely, AmeriCorps VISTA alumni
"I always want to help people. It started when I was young as a Cub Scout and continued to joining the military. I lost that sense of purpose until I started serving again through a Mission Continues Fellowship in 2012. It brought happiness and joy in my life. I wanted to serve with The Mission Continues because they were the ones that brought that happiness and joy back into my life and I wanted to learn more about nonprofit organizations." 
– Matt Wolding, AmeriCorps VISTA alumni and United States Navy veteran
"Throughout my college summers, I spent a lot of time doing mission work in Nicaragua. I worked side-by-side with individuals who began to piece their lives together and re-find purpose after losing everything they once knew to a natural disaster. I was inspired by the positivity and perseverance of the Nicaraguan communities and I began searching for opportunities to fuel this inspiration back home.
"When it came time to decide my future course during my senior year of college, I knew I was called to a greater role in service to my community. After a service project with The Mission Continues, the staff introduced me to the AmeriCorps VISTA program and invited me to serve full-time as a part of their team. I did some research and decided to take that challenge."
– Taylor Yehling, AmeriCorps VISTA alumni
Advice for new AmeriCorps Volunteers
"My advice for a new AmeriCorps volunteer is to accept challenges, and make room for yourself to learn and grow. Serving with AmeriCorps is the perfect time to gain unique experience, identify role-models in your area, and refocus your long-term goals."
– Adam Vatterott, AmeriCorps VISTA alumni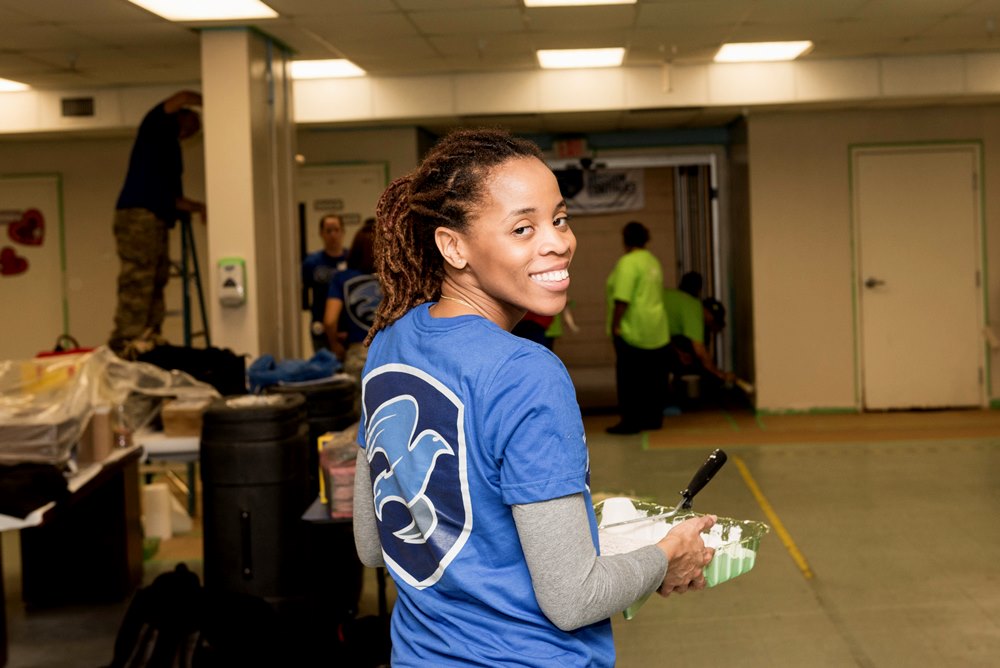 "Work harder than you've ever worked before! Don't be afraid to ask questions and be vocal about positive change you'd like to see at your organization. Not only will you be helping a growing organization but it's really important in gaining valuable experience. Use your year as a VISTA to develop your strengths and position yourself to obtaining your ideal role as a next step. Opportunities to develop as a non profit professional in this capacity are hard to come by so be sure to make the most of it!"
– Morgan Hickman, AmeriCorps VISTA alumni