Event Overview
South Hills Platoon is back for another year of the Teej Festival. During this event, you will be able to interact with the Bhutanese American women and dance to Nepali music. The Bhutanese Community Association of Pittsburgh (BCAP) has asked for assistance in setting up and tearing down the event. In between setting up and cleaning up we have been invited to partake in the celebration. Scope of work: Set up/Breakdown of tables, 200 chairs, and sound system. We will also stage the kitchen area and help with serving the food. Men are welcome to join and this a family friendly event. Kids are welcomed! Lunch will be provided by the community. Typical scene in a celebrations are dancing, singing, getting together with friends and telling stories, wearing red, green or yellow clothes (sari) and sharing festive foods. The festival is dedicated, in many parts of India, Bhutan and Nepal, to Parvati, a Hindu goddess of power, fertility, love and devotion; as well as of divine strength and power. Please note that Teej has become a community event or festival, and not necessarily a religious one. Donations in any form (cash, checks, money order, prepaid visa debit cards) to BCAP will be accepted but not expected. Raffle tickets will be sold and prizes can be won!
Parking
Plenty of parking on site
Inclement Weather
This event is indoors so it is rain or shine.
Pittsburgh 3rd Service Platoon
Event Contact: Sean Cercone
cercone.sean@gmail.com
(412) 996-3150
Impact Stories from the Field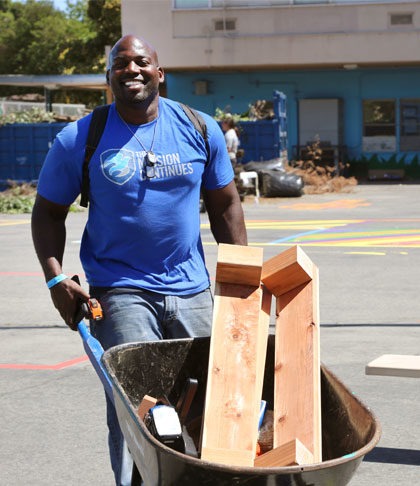 Support our Work in Communities Across the Country
Your donation goes a long way into ensuring that veterans are able to connect with others and make an impact in their home communities.