Event Overview
Come join the "Pittsburgh Trifecta" as all three platoons gather for an afternoon of camaraderie and bowling. This event is open for families and TMC platoon members alike. Please be sure to register as there is limited space available. Registration will end on the 21st of February at 5:00pm. We will cover lanes and bowling shoes for two hours. ***Bowling lanes are on the third floor of building and are only accessible by taking the stairs.***
What To Wear
Wear TMC shirts if you want to, but it's not required.
What to Bring
If you have bowling gear bring it, if not, we gotcha! Food and drinks will be available for sale at the venue.
Parking
Parking and Bus Line: This is located in the Lawrenceville neighborhood of Pittsburgh, and parking in the neighborhood on Sundays is convenient and free. Arsenal Bowl is accessible on bus line 91.
Inclement Weather
This is an indoor event and will happen rain or shine.
Pittsburgh 3rd Service Platoon
Event Contact: Summer Nault
snault@missioncontinues.org
(412) 260-5430
Impact Stories from the Field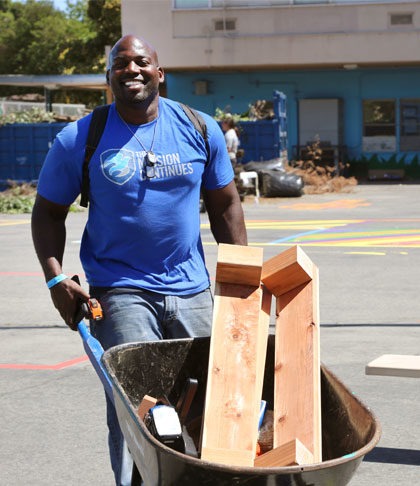 Support our Work in Communities Across the Country
Your donation goes a long way into ensuring that veterans are able to connect with others and make an impact in their home communities.