Event Overview
Teens 2 B Heard works with local partners to help provide a safe place for teens to trick or treat in their local neighborhoods. Unfortunately, for some teens, they do not have a place to safely trick or treat with their costumes on. Newark Platoon members will be decorating a designated car trunk so that youths can safely ask for candy on Halloween. Members must also be in costumes (preferably with a Mission Continues shirt over their costume). For every 4 members attending, there must be a car designated for the group of four. Let's get as many boots on ground as possible and make a fantastic Halloween for all children involved!
What To Wear
Costumes and TMC shirts preferred but not mandatory
Inclement Weather
Rain date will be next day (10/30/16). Please check emails week prior to event for updates.
Event Contact: Aroch Bolanos
mrbolan01@gmail.com
(201) 850-3925
Impact Stories from the Field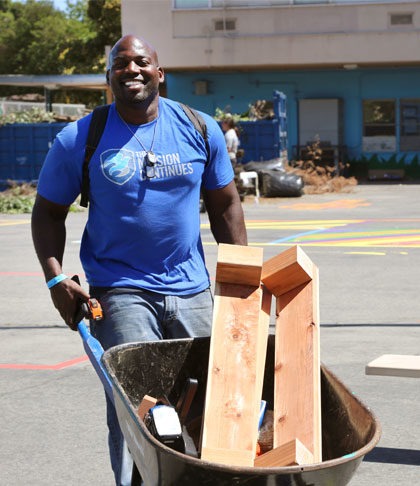 Support our Work in Communities Across the Country
Your donation goes a long way into ensuring that veterans are able to connect with others and make an impact in their home communities.