Event Overview
Please join us for an orientation covering the future work associated with Operation Vet Check, a new project our platoon will be participating in as we work to combat the social isolation many of us have felt during the COVID pandemic, especially our city's veterans. Operation Vet Check is an initiative being taken on by a couple of NYC non-profit organizations to include ourselves, working in collaboration with our city's Department of Veteran Services. Our goal will be to call our city's veterans on a weekly basis to check in with them, pass on any resources they may need and ensure they know they have a team behind them at the NYC Department of Veterans Services who are only a phone call away. Our orientation will set up what you can expect with regard to the level of our volunteer's commitment levels, what kinds of training and support our team will provide our platoon's volunteers and lastly, what kind of real time feedback is coming back from these calls being made by other organizations working within the same operation. We will hold a couple of orientation meetings via zoom in order we can work around everyone's calendar and look forward to connecting with you all soon.
New York 3rd Service Platoon
Event Contact: Wesley Huang
whuang@missioncontinues.org
(718) 427-6843
Impact Stories from the Field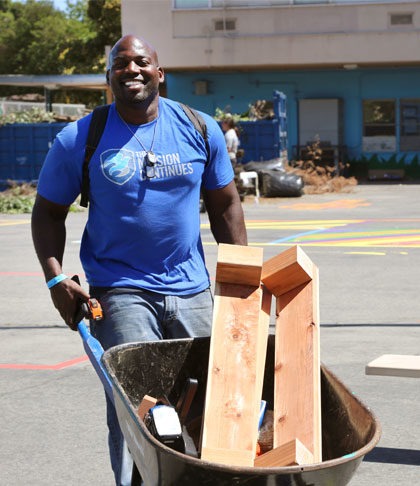 Support our Work in Communities Across the Country
Your donation goes a long way into ensuring that veterans are able to connect with others and make an impact in their home communities.