Event Overview
Veterans and their families are used to being thanked for their service, especially during Military Appreciation Month in May, and it's time for us to #ThankItForward. We know that under-resourced communities will be especially impacted by issues like food insecurity, economic inequality and access to essential resources, and our partners are hard at work to remain open and support their communities. In response to COVID-19, The Mission Continues is grateful for the opportunity to continue serving alongside essential community organizations that are on the frontlines. Together, veteran leaders and volunteers are making a positive, long-lasting impact in our communities. Join us to #ThankItForward by sharing your message of thanks to organizations in your community. This is an opportunity to share gratitude and stand in solidarity with these hometown heroes. We are here for them today and will be here for them long after this pandemic has passed to aid in their recovery. In Newark, we plan to #ThankItForward during the month of May by flooding the mailboxes of Backpacks for Life because of their efforts to provide meals and make makes for first responders. Remotely, but as a team, we'll send homemade cards, personal notes, and "thank you" coloring pages from our smallest and most creative platoon members! Sign up to participate below, and receive instructions on how to help us say Thank You to Backpacks for Life from the comfort and safety of your own home!
Newark Platoon
Event Contact: Joey Mac Dizon
dizonjm87@gmail.com
(201) 618-7776
Impact Stories from the Field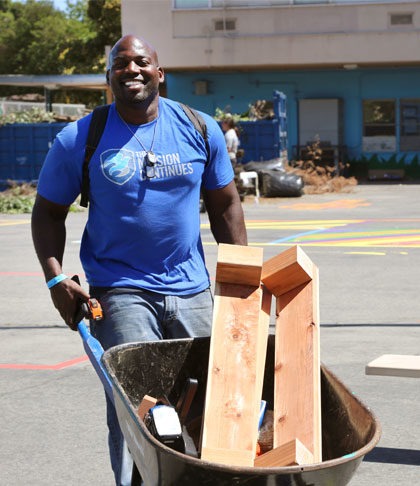 Support our Work in Communities Across the Country
Your donation goes a long way into ensuring that veterans are able to connect with others and make an impact in their home communities.