Event Overview
Bowling Family YMCA has a garden; Fresh Beginnings. The Community Garden located at the Bowling Family YMCA in Northeast El Paso. vegetables, herbs and fruits grown in their garden is donated to the local food pantry -- You Eat I Eat. They recently procured a high tunnel to help grow produce during the winter months,We will help building it. Wouldn't you want to help? We will also install ground cover and rocks. We may even install irrigation system. Come and help us out Lunch and snack will be provided.
What To Wear
Wear your confy clothing and your blue shirt.
What to Bring
A friend, family and a great attitude.
Inclement Weather
Will announce changes via email and Facebook.
El Paso Platoon
Event Contact: Joel Carbajal
jcarbajal@missioncontinues.org
9152179687
Impact Stories from the Field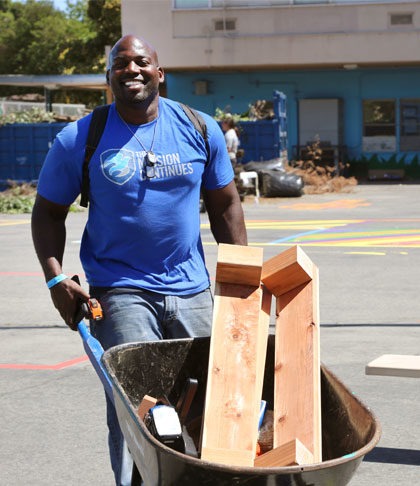 Support our Work in Communities Across the Country
Your donation goes a long way into ensuring that veterans are able to connect with others and make an impact in their home communities.