Event Overview
We aimed to continue with Martin Luther King's legacy of service. This 25th of January 2020 from 9 AM to 1 PM The Suncity1st , your platoon, will continue with our current mission. Increasing food holding capacity for our local food back. There is more to be done and this time we are going back to paint, clean and rehabilitate the other end of the building. So that office space is habitable and the current offices can be used for a better purpose. We will paint, clean debris, some demolition and bathroom restoration. Are you coming to help us? Bring your family, a friend, a great attitude and I bet you that you will feel that you are continuing with MLK's legacy of service. YOUR PLATOON REALLY NEEDS YOUR HELP.
What to Bring
A friend, your family kids are always welcome, and another friend.
El Paso Platoon
Event Contact: Joel Carbajal
1joelcar@gmail.com
9152179687
Impact Stories from the Field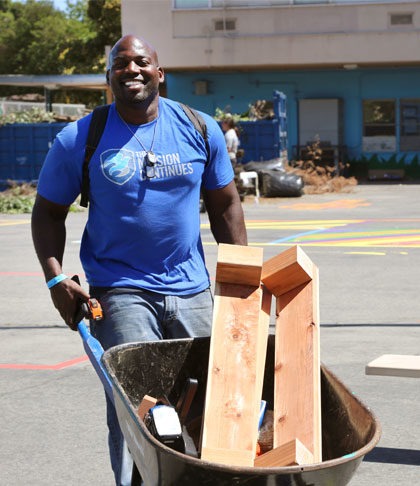 Support our Work in Communities Across the Country
Your donation goes a long way into ensuring that veterans are able to connect with others and make an impact in their home communities.