Event Overview
Join us for Martin Luther King Jr's Day of Service at East Side High School. For decades, Newark has been working on major initiatives to improve their public school system. As much as this is a success, projects and plans can take time until completion. With the help of the Newark Platoon members, we are able to provide the sweat equity in man(women)power and resources to help achieve their goal. Work alongside students, teachers, and parents on reimagining their classrooms with awesome colors. This is an essential part of their learning experience. We are looking forward to you joining us in making a positive change on MLK Weekend! We will be painting. The Newark Platoon will be providing lunch. Kick-off 2020 with this amazing project.
What To Wear
Clothes you don't mind getting paint on.
Event Contact: Joey Mac Dizon
dizonjm87@gmail.com
(201) 618-7776
Impact Stories from the Field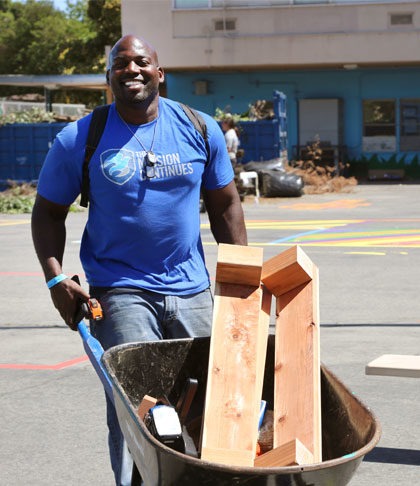 Support our Work in Communities Across the Country
Your donation goes a long way into ensuring that veterans are able to connect with others and make an impact in their home communities.