Event Overview
Alright, Alright Alright!! People of all ages, genders and backgrounds, 2019 Is coming to a close. As for how this year went for you, whether it went good, bad or in between, let the good people at The Mission Continues help you end this year on a high note! Join the NYC/Newark Platoons on December 21st at the Astoria VFW (address below) as we gather together one more time for the one more time this year and celebrate all that has transpired throughout 2019 via food, drinks, music,and meeting some people you either probably have never seen or haven't seen in a while. Now before you decide to sign up via the link Did I mention……..WE ARE HAVING A SPADES TOURNAMENT !!!!!!!!!!!!!!!! YEAH, YOU READ THAT RIGHT!!!!!!!!!!!!! IT'S GOING DOWN!!!!!!!!!!!!!!! SO BRING YOUR PARTNER AND BRING ALL THE SMOKE BECAUSE IT'S ABOUT TO BE ON LIKE DONKEY KONG!!!!!!!!!!!!! We will also be giving out some gifts and TMC swag, so don't miss out! *Those who are interested in the spades tournament and have any questions, please message me via Facebook Messenger or email me at dmays@missioncontinues.org*
What to Bring
We kindly ask if you can spare a donation of at least $1 to the Astoria VFW. They have always been kind to us in the past and letting us use their space to host this holiday party so we would like to return the favor and give something back.
Parking Information
Street parking is available
Event Contact: Daquane Mays
dmays@missioncontinues.org
(347) 344-7929
Impact Stories from the Field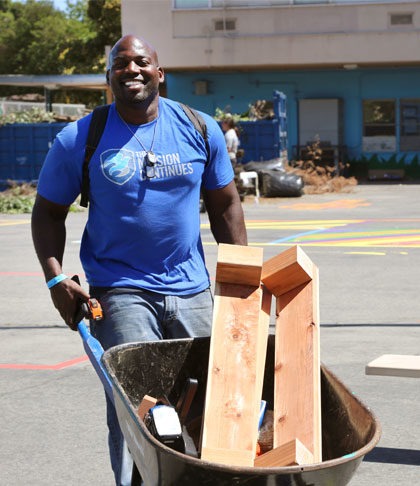 Support our Work in Communities Across the Country
Your donation goes a long way into ensuring that veterans are able to connect with others and make an impact in their home communities.