Event Overview
This is a multiple day event. (Sat/Sun) Two Top Adaptive is hosting the following cycling event (all of these involve an overnight stay which is covered): Sign up here for the cycling events: https://www.twotopadaptive.org/bike-camp If you have questions, please let us know. You can also contact POC Stacey at stacey@twotopadaptive.org. No children allowed for this event. There is allowable one additional family member/caregiver. This is the LAST cycling event for the summer! Meeting location is Parking lot across from ( S Pennsylvania Ave, Hancock MD) Left on the hill. For more info call Bill at 717-507-7668.
What To Wear
Comfortable cycling clothes
Washington, DC Platoon
Event Contact: Pierre Larkin
plarkin@missioncontinues.org
(703) 598-3695
Impact Stories from the Field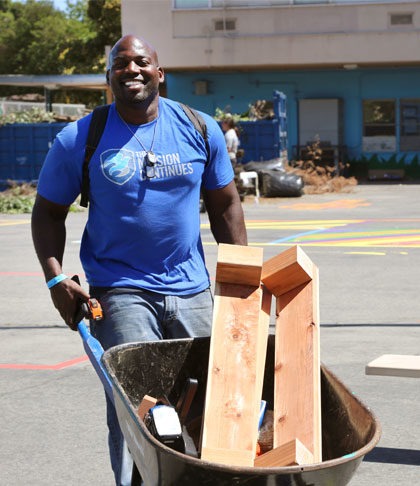 Support our Work in Communities Across the Country
Your donation goes a long way into ensuring that veterans are able to connect with others and make an impact in their home communities.